Contract hire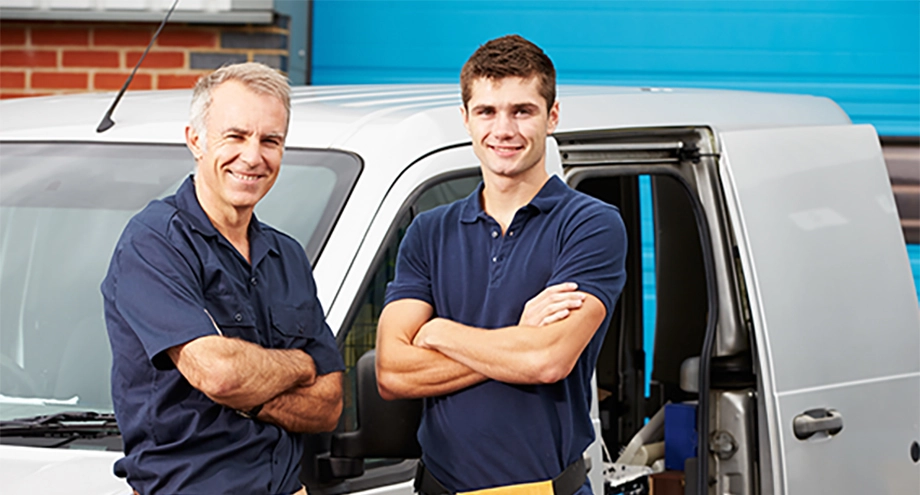 A guide to contract hire
Choosing and buying a new van for your business can be exciting, confusing and on occasion, stressful. But it needn't be. If you're buying a new van then your business is heading in the right direction – it'll help you grow your business and ultimately, make more money. You'll notice that there are a lot of different van finance options when it comes to buying a new van – so which do you choose? Here's a guide to van contract hire!
How van Contract Hire works
One of the options is known as Contract Hire. So what does this mean? Contract Hire is the most common form of van finance in today's market. A typical agreement runs for a fixed period between 2 and 5 years. You pay a deposit – or initial rental – followed by monthly rentals for duration of your agreement. When your agreement is over, you simply hand the van back.
Benefits
There are some great benefits to opting for a new van on a Contract Hire deal. The first is obvious – you avoid the financial risk associated with the residual value of the van when you own it. Also, as you simply hand the van back at the end of your term, you avoid having to sell it to cover a balloon payment as you would on a leasing deal. As it is owned by the leasing company, the van also appears off your balance sheet. The VAT applied to your rentals can also be reclaimed if you're VAT registered.
What's more, you're always guaranteed a new van. You'll never drive a vehicle that's older than the contract term, which means you benefit from a more reliable van and a professional company image.
Another unique benefit to van Contract Hire is the ability to choose a 'maintained' agreement. When you choose this deal, your tyres, brakes and servicing are covered so you'll never have to worry about the additional costs usually associated with maintenance.
Restrictions with van Contract Hire
There are some downsides to a Contract Hire deal. These relate to the 'wear and tear' of the van, and what's considered acceptable. This includes but is not restricted to; accidental damage, chips, dents, scratches, tyres, the van's interior and its mechanical condition. For a full guide to 'wear and tear', click here. Basically you need to hand the van back in as close to its original condition as possible. Repairs and maintenance must be undertaken as when required. Failure to do so could result in some unwanted repair costs.
What you get with van Contract Hire
All vans sold from Vansdirect on a van Contract Hire agreement come with a full manufacturer's warranty and free delivery and first year's road fund licence and roadside assistance. However, if you've chosen a contract hire 'maintained' deal, you'll get the road fund licence and roadside assistance for the entire duration of your term.
Eligibility criteria
If you're thinking about a new van on a Contract Hire agreement – or any form of finance – be aware that van finance companies will look for a number of different criteria. You'll need to be able to show evidence of the following: address history (3 years), UK residency, full UK driving licence and one successfully completed credit item in the last 3 years. When applying for van finance, the van finance company will run a full credit check.
Van contract hire deals
Looking for van finance? We also offer van leasing and van hire purchase! Simply fill in a contact form or call us on 0800 169 69 95 for a friendly chat regarding all of your new van needs!