Commercial vans with the highest torque - our top 6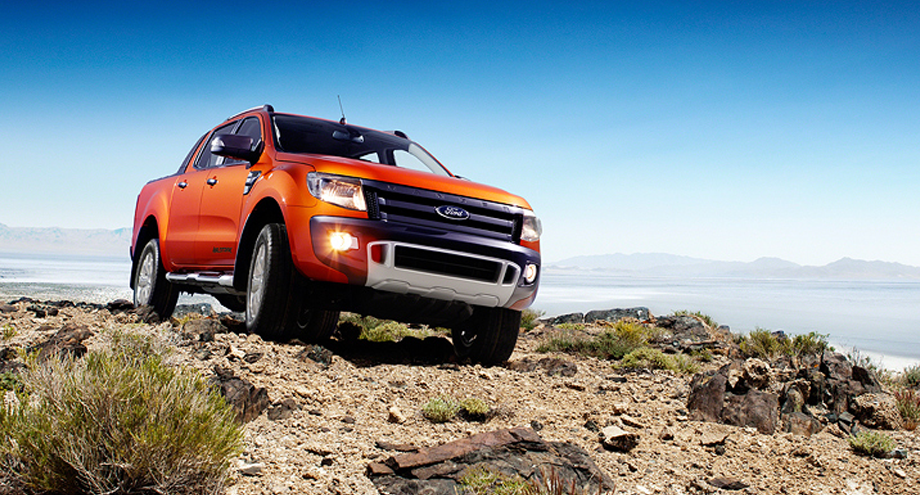 ---
Commercial vans, as the name suggests, are vans used for commercial purposes. Due to the nature of their work, commercial vans need enough 'grunt' to be able to pull whatever it is they're carrying.
When it comes to cars, owners will quote their HP/PS figure to highlight their capabilities. However, when it comes to commercial vans, it's all about torque.
Measured in Newton metres (or 'Nm'), torque is required to efficiently carry heavy loads or pull trailers. Here, Vansdirect looks at its range of vans to find the six commercial vans with the most torque.
The best commercial vans for torque
Ford Ranger 3.2-litre 200PS, 470Nm
It was inevitable that the top van in the list would be a pick-up, since they exist for their superior pulling power. The Ford Ranger's 3.2-litre, 200PS engine delivers a phenomenal 470Nm of torque. Coupled with all-wheel drive (AWD) this pick-up has no problem negotiating the most difficult terrain. With a clear American influence, the Ford Ranger is also one of the best looking commercial vans on the market.
Nissan Navara 2.3-litre twin-turbo 190PS, 450Nm
Tailgating the Ford Ranger is Nissan's pick-up, just 20Nm short of the Ranger. The Nissan Navara NP300 is the 'International Pick-up of the Year'. Nissan's years of expertise with commercial vans have enabled them to create a pickup that is more refined, comfortable, attractive, and safe. The 450Nm of torque it produces means it can pull trailers and horse boxes with ease.
Commercial vans: traditional panel vans
Volkswagen Crafter 2.0-litre 136PS, 340Nm
Back to the panel vans now, and the winner from our range of commercial vans is Volkswagen with their Crafter. The large-sized panel van may not match the two pick-ups at the top of the list, but - this 136PS version delivers 340Nm of torque, enabling it to pull its minimum one-tonne payload efficiently.
Mercedes Vito 2.2-litre 140PS, 330Nm
The Mercedes Vito is one of the best commercial vans available, offering many variants. The 140PS power unit delivers 330Nm of torque, which is excellent for a mid-sized panel van and beats out some of the larger commercial vans for sheer grunt. The Vito works well on long distance journeys, specifically motorways.
Mercedes Sprinter 2.2-litre 130PS, 305Nm
This Mercedes Sprinter has slightly less power than its little brother, the Vito, and as a result it also has a little less torque. The Sprinter is a large van (whereas the Vito is a medium) designed for transporting heavy, awkward items so it's safe to say it would also lose in a straight-line race with its smaller counterpart. Anyway, the 305Nm produced by this model means you'll get a smooth, comfortable drive even when fully laden.
Volkswagen Transporter 2.0-litre 102PS, 250Nm
Well-known for having good torque is the Volkswagen Transporter. It may be last on this list, but it's last on a list of the best commercial vans. Producing 250Nm of torque from a power unit delivering just 102PS is seriously impressive. When you combine it's pulling power with the overall package it's not difficult to understand why this van was recently awarded 'Van of the Year'.
Commercial vans on finance
Looking for commercial vansNeed something with a lot of pulling power? Give us a call on 0845 021 0444 to discuss your requirements and for a no-obligation quote. Or, enquire online and we'll call you back!