Challenging weekend for Louis Foster at Snetterton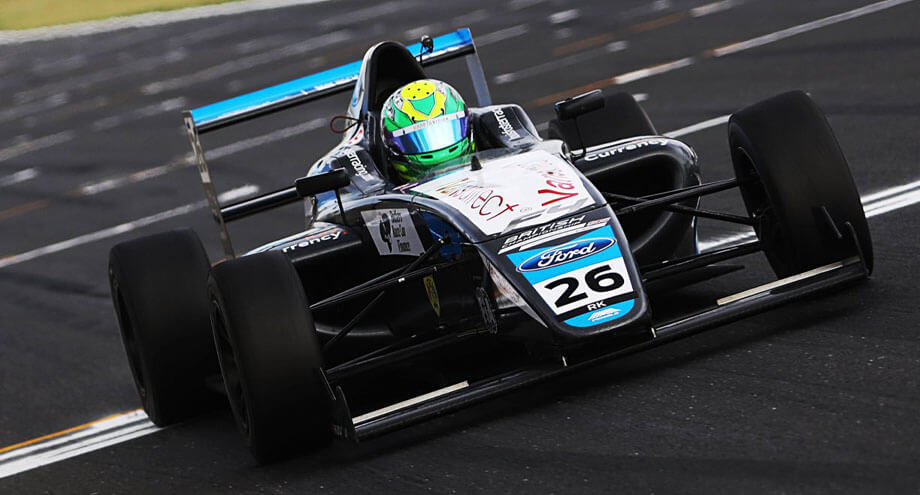 ---
Vansdirect sponsored Louis Foster endured a challenging race weekend at Snetterton circuit, as for only the third time in his racing career he left without a podium finish, Vansdirect reviews the weekend's action in the British F4 Championship!
Race Weekend Six - Snetterton Circuit
The Double R Racing Driver experienced a tricky time in qualifying at the 2.99-mile circuit in Norfolk as he experienced an issue with his gear selection, this meant that he was unable to deliver his full potential, having to settle for eighth place on the grid for race one, with his second fastest time in qualifying meaning ninth place on the grid in race three of the weekend.
Race One
In the first race of the weekend on Saturday, Louis maintained his eight position from the grid, with the aim of making it through to the finish of the race without any issues. The 16 year old's confidence grew later on in the race as he set his fastest lap on lap 10 of 11 as he finished in eighth spot to add more crucial championship points to his tally for the year.
Race Two
The second race of the weekend on Saturday would prove to be more positive for the Vansdirect sponsored youngster, with Foster fighting valiantly to finish in fourth place after an incredibly intense 15 minutes on track. The competition was incredibly closely contested, with Louis executing a sensational double overtake on Alex Connor and teammate Sebastian Alvarez on the hairpin. Louis sustained some minor damage on execution of this maneuver, however he knuckled down and batted on to secure his highest finish of the weekend with a well-deserved fourth place.
Race Three
The third and final race of the weekend on Sunday was another difficult race for Foster, he managed an excellent start to the race and was up to seventh place before the completion of the first lap. Unfortunately he lost a place after a battle with Alex Connor and finished in eighth position to round off a challenging weekend for the talented youngster.
Louis talked of his challenges following the weekend's races:
"It has been a difficult weekend for myself and the team, in qualifying, we had an issue come out of the blue and this handicapped our true performance which was frustrating but the team did a great job to get the car sorted for race one.
"For race one, we did what we could and scored some points which was good. Race two on Sunday was better, I had lots of fun with plenty of battles and a fourth was a much more positive result, despite it not being a podium. Race three, however, was again tough and eighth was the best we could manage but we need to analyse why the pace we had in race two wasn't there.
"The luck just hasn't gone our way in the past two rounds but the team and I will be working tirelessly to ensure that we bounce back and return to the form we were in at the start of the year. There's been a number of things that have been out of our control but we won't rest until we are back up the order and firing on all cylinders!"
Louis and his team will be keen to make an impressive comeback in the next round of races at Thruxton on the 17th and 18th of August!
Images courtesy of Jakob Ebery Photography
Buy a van
At Vansdirect we're proud to partner with Louis Foster for his debut season in British F4, we're also incredibly proud of our unbeatable new van deals available with cheap van finance options including van leasing, van contract hire and van hire purchase. Interested? Simply fill in a contact form or call us on 0800 169 69 95 to get the ball rolling on a brand new van today!