Can I drive a van? The new vans you can drive on a regular licence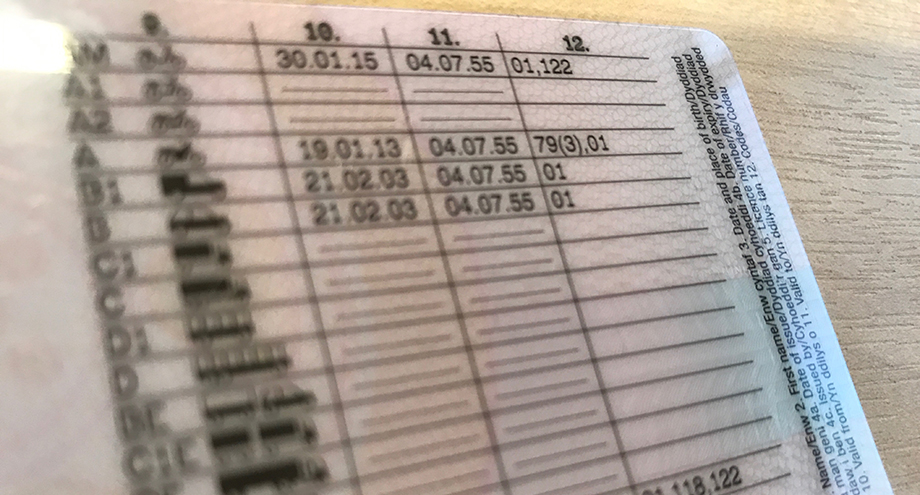 ---
Whatever you need to use a van for - no matter whether it's a transporting a team, a house move or a new job - you'll need to know which vans you can actually drive. Not all commercial vehicles can be driven on a standard UK licence, but don't worry - we'll spell out exactly what you can and can't drive.
I need a new van, but which can I drive?
For the purpose of this article, we'll assume you've passed your driving test. If you have, then your licence offers other permissions in addition to simply being able to drive a car. On the front of your photocard licence you'll see a row of letters at the very bottom. These letters signify which vehicles you're allowed to drive.
The list is also visible on the reverse of your photocard licence, along with graphics for a better understanding. Revised in November 2013, the current vehicle classifications cover the following classes:
AM - Moped
A1 - Small motorcycle
A2 - Medium motorcycle
A - Full motorcycle
B1 - Four wheeled light vehicle
B - Car
C1 - Medium sized vehicle
C - Large goods vehicle
D1 - Minibus
D - Bus
BE - Car with trailer
C1E - Medium sized vehicle with trailer
CE - Large goods vehicle with trailer
D1E - Minibus with trailer
DE - Bus with trailer
p - Moped (50cc)
q - Moped (25km/h)
f - Tractor
g - Roadroller
h - Tracked vehicle
k - Mowing machine
The majority of vans are covered by the 'B' classification - the same as cars - so you're ok to drive a basic Citroen Berlingo, Ford Transit Custom or Mercedes Sprinter (other vans are available).
However, you do need to be aware of some other things. Every van has a Maximum Authorised Mass (MAM) figure. It must be no more than 3.5-tonnes (3500kg) and while many large vans come in under this limit, carrying a heavy load could exceed the MAM for the van that you are driving. That's where the trouble starts. If you're caught, you could be fined, issued penalty points and/or a court summons for illegally driving an overweight/overloaded vehicle. Ignorance is not an excuse. It's your responsibility as the driver to make sure you are driving legally and safely.
New vans on finance
We offer advice and guidance on all-things related to new vans. Got a question? Give us a call on 0800 169 69 95! Need a quote? Make an enquiry and see how much you could save!