Best Vans for Electricians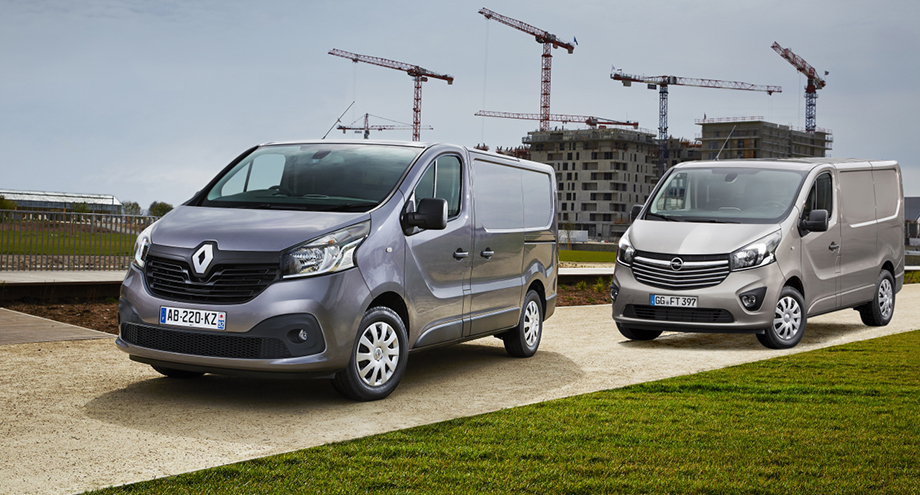 ---
Vansdirect reviews the award winning vans that can add that extra spark to your electrician business, with the Ford Transit Connect and Vauxhall Vivaro both staking a massive claim.
Overview
Safely transporting your vital tools and equipment to the job location is a necessity for all electricians, while comfort when travelling to these locations and the ability to park in a variety of different customer locations is equally as important. At Vanman we investigate the best vans for electricians, however big or small the job at hand.
Best small van for Electricians
Ford Transit Connect
As an electrician, your van is your office and you need it to be comfortable, safe and economical. The Ford Transit Connect more than fits this specification: The Ford Transit Connect delivers up to a staggering 70.6 mpg on 100ps derivatives, while being small enough to make worrying about the hassle of driving through busy city centres and parking at a variety of locations a thing of the past.
So where will I fit all my tools? I hear you ask! The Transit Connect has a loadspace volume of 2.6 metres cubed on the L1 version, this increases to 3.2 metres cubed on the L2 version Looks can be deceiving! This loadspace means transportation of all your vital pliers, drills, wire cutters and saws is comfortable. However with this equipment being potentially dangerous, it is important that it is transported safely. The Ford Transit Connect is spacious enough for you to insert racking and shelves if you require, so that your van becomes your office. Tie down hooks and side-mounting points also help with the safe transfer of your vital equipment to the job location.
Require slightly more luxury and comfort on your daily commute? The Ford Transit Connect Limited models are fitted with features as standard, such as: air conditioning, rear parking sensors and cruise control. However luxurious you want your mobile office to be, The Transit Connect has a van for you.
Purchase a new Ford Transit Connect from£155pm
Best Medium van for Electricians
Vauxhall Vivaro
Need more loadspace for more extravagant equipment? Or even fancy having a bigger mobile office? The Vauxhall Vivaro is the van for you! A loadspace volume of 5.2 metres cubed on the standard L1 model allows you to carry all your tools with ease and also customise the load area however you see fit. The Vivaro's cab design creates a virtual mobile office so you can keep track of jobs and potential enquiries when you're on the go, while a Nearside sliding side-loading door provides easier access to your cargo. This ensures that when time is of the essence, you can get on with the job at hand as swiftly as possible.
Economical to run, with up to 46 mpg on the most powerful derivative, travelling to your different contracts in the Vauxhall Vivaro won't cost you an arm and a leg. The Sportive model incorporates factors such as air conditioning and cruise control, allowing you to travel in even more style and comfort to your job locations. The Vauxhall Vivaro Sportive is also equipped with a FlexCargo bulkhead Dual passenger bench seat with fold-flat centre section featuring storage tray and dual position clipboard facility, the unit also flips forward to create a lidded work surface, with hidden, secure storage for vital documents.
With 2 different load lengths, 2 different heights and 2 different trim levels, the Vivaro has every option of derivative that you could possibly require, while being economical to run. When looking for the best medium van for electricians, it is impossible to ignore the Vauxhall Vivaro!
Purchase a new Vauxhall Vivaro from £165pm
However big or small your job, Vansdirect has the best new van for you.
New vans on finance
Call Vansdirect today to find out which van is best for your trade. You might be pleasantly surprised! We also have flexible and cheap van finance options to suit a massive range of requirements, including van leasing, contract hire and hire purchase. Call us on 0800 169 6695 or fill in a contact form for a FREE online quote!