The best new van deals this week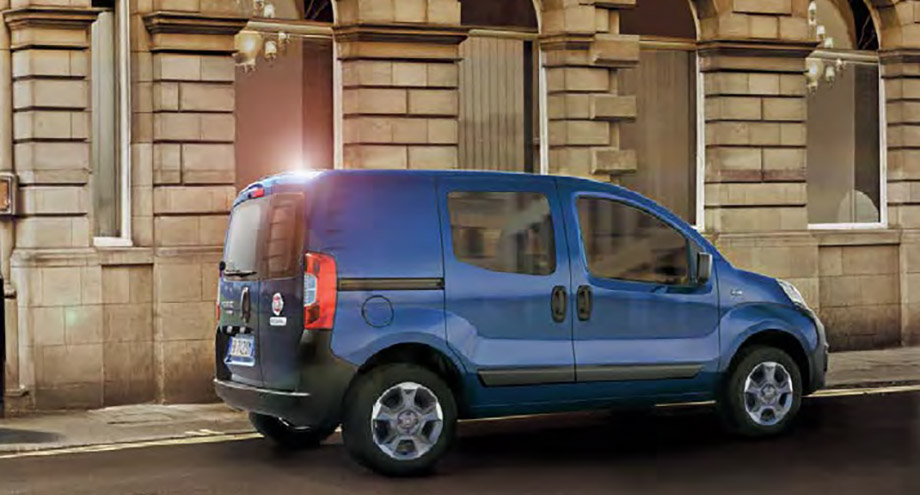 ---
You know how this works by now...we round up the best new van deals, so you don't have to! Whether you're looking for a small van, medium van or large van, you'll find the best new van deals at Vansdirect.
This week's best new van deals
Citroen Berlingo Enterprise 75ps
When it comes to small vans, there aren't many like the Berlingo. Despite its small size it can accommodate items up to 3.25m in length thanks to a flexible modular bulkhead. It's also very well equipped with features including air conditioning, satellite navigation, vehicle tracking, cruise control, parking sensors, digital radio and a colour touchscreen. See, we told you.
Available from £119pm
Ford Transit Custom
Unquestionably, the 'King' of the van market is the Ford Transit Custom - a van that sells twice the number of units as almost all other vans. It's not hard to see why - it's good to look at, it provides unparalleled (until the new Dispatch, Expert and Proace came along) safety in its class and offers a whole host of features including many driving aids.
Available from £179pm
Vauxhall Vivaro
The Vauxhall Vivaro is also a strong seller in the UK. This can in part be attributed to its British roots, although that understates the quality of this great van. It's so good that there are now four vans from different manufacturers all based on the same body. They are the Renault Trafic, Nissan NV300 and Fiat Talento, in case you were wondering.
Available from £175pm
Peugeot Boxer
Peugeot's largest workhorse is a versatile van that offers a number of lengths and heights, ensuring that it meets the requirements of many different operators. It also offers some of the biggest payloads for vans under 3.5-tonnes with some versions capable of carrying over a tonne-and-a-half. The definitive model is the 'Professional', which includes air con, parking sensors and cruise control.
Available from £169pm
Mercedes Sprinter 314 Long 140ps
Possessing a reputation for quality, the Mercedes Sprinter is one of the best vans on the market. Offering a loading length up to 4.3metres, the Sprinter has a cavernous load volume of 14 cubic metres. The cabin is quiet and refined, while standard features include a number of useful driving aids and cruise control.
Available from £225pm
Fiat Fiorino SX
The compact Fiat Fiorino is one of three vans based on the same body along with the Peugeot Bipper and Citroen Nemo. As such, it comes in just one size, with a load volume of 2.5 cubic metres and a maximum payload of 660kg.
Available from £139pm
Volkswagen Crafter CR35 MWB 109ps
Essentially the same van as the Mercedes Sprinter, the Crafter is the largest van in the Volkswagen van range. Like the Sprinter, the Crafter is well refined and comfortable to drive with a high quality interior. Standard features include cruise control, a full-height steel bulkhead and a radio with Bluetooth, USB and Aux connectivity.
Available from £190pm
Best new van deals
We offer flexible van finance options including van leasing, contract hire and hire purchase on all new vans. Get a quote for the vans above - or any other in our range - by calling 0845 021 0444 today. Alternatively, submit your details NOW and we'll get back to you!