August's most popular new vans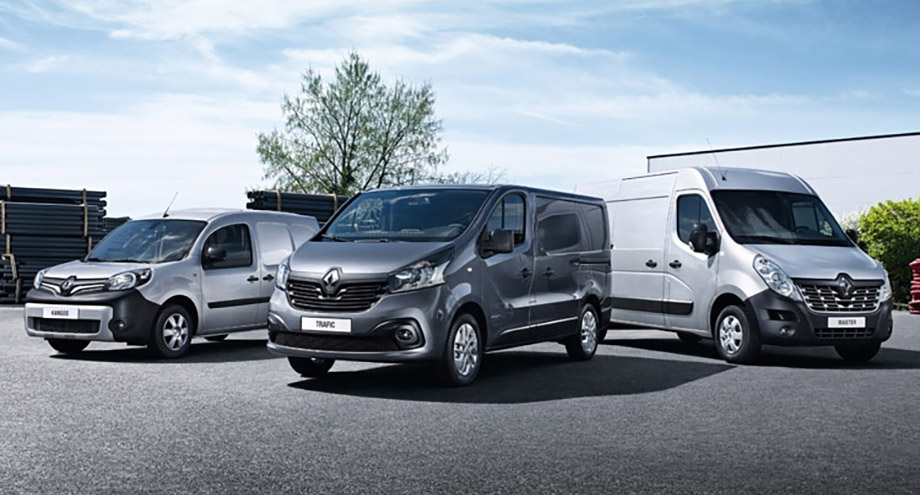 ---
Here are August's best-selling new vans at Vansdirect.
Citroen Berlingo
August's 'Champion' is the Citroen Berlingo. Recently available with Euro 6 engines, the Berlingo is regularly one of one best-selling vans.
The most popular variant is the Enterprise model, thanks to its excellent level of standard equipment. With it, you get some invaluable features that aren't commonly found as standard equipment. One of these is a satellite navigation system with built in settings that will help you find the fastest route - avoiding incidents and traffic. As well as this, you'll find that the Berlingo is fitted with GPS tracking, so if someone decided to try and steal it, you have a better chance of finding it!
Our best current deal on the Citroen Berlingo Enterprise is £115 per month.
Peugeot Boxer
The Peugeot Boxer has to be one of the most underrated large new vans on the market. In a segment that's dominated by one van in particular, it's understandable that the Boxer stays out of the limelight.
But that is to do it a huge disservice. The larger models (above 3.5-tonnes) can carry almost TWO TONNES of cargo. Two tonnes! Staying under 3.5-tonnes, meanwhile, means that maximum payload is still respectable - just shy of a tonne-and-a-half. Currently we have a number of models available - including both Euro 5 and Euro 6 models.
Starting with Euro 5 - our best deal is the L4H2 Professional variant, priced at an incredible £159 per month! The 'Professional' trim gives you the best level of standard equipment, including DAB radio, rear parking sensors, air conditioning and cruise control. We also have the same van with an Euro 6 compatible engine, starting from £205 per month.
Ford Transit
Is this the first 'league table' in which the Ford Transit didn't finish on top? It feels like it! Still, third place over a month is not to be sniffed at. When you think about it, the fact it's even on this list just goes to prove the hype. This van just sells itself.
The best deal currently on our website is for the Ford Transit L3H2 in Trend trim, priced at £213pm over a five year lease. This model provides a load volume of 11.5 cubic metres and a payload of 1364kg. There's not a lot that you can't fit in the cargo area of this van - 8'x4' sheets, 4 euro pallets, items up to 3.5m long - and it's complemented by a sliding side access door and rear doors that open to 270 degrees.
Its 2.2-litre, 125PS engine delivers maximum torque of 350Nm, fuel economy of around 40mpg (fast becoming the standard for large vans) and emissions of 201g/km.
The 'Trend' is the top-spec trim level, which means that with this van you'll get front and rear parking sensors, rain-sensing wipers, cruise control and USB and Bluetooth connectivity. Buy this van from us and we'll even include air conditioning. Can't say fairer than that!
Vauxhall Vivaro
Rounding off the top of the chart then, is the Vauxhall Vivaro. The Vivaro is another van that regularly sells well with our customers.
Built in Britain at Vauxhall's Luton plant, the Vivaro has some impressive statistics. A 'FlexCargo' bulkhead has a load-through flap to extend the load length to as much as 4150mm in L2 versions, while the load area is big enough to carry 8'x4' sheets. You can rely on the Vivaro to carry at least a tonne of cargo no matter which version you choose, while rear doors that open to 165 degrees and a sliding side door mean that it's accessible, too.
The most popular Vauxhall Vivaro deal currently running on our website is for the L1H1 Sportive model, priced at £170pm - or just £42.50 per week!
New vans on finance!
Interested in any of these new vans - or any other in our range? Give us a call on 0845 021 0444 or enquire online. You can also stop by our Facebook page!