5 reasons to purchase a new Citroen Relay van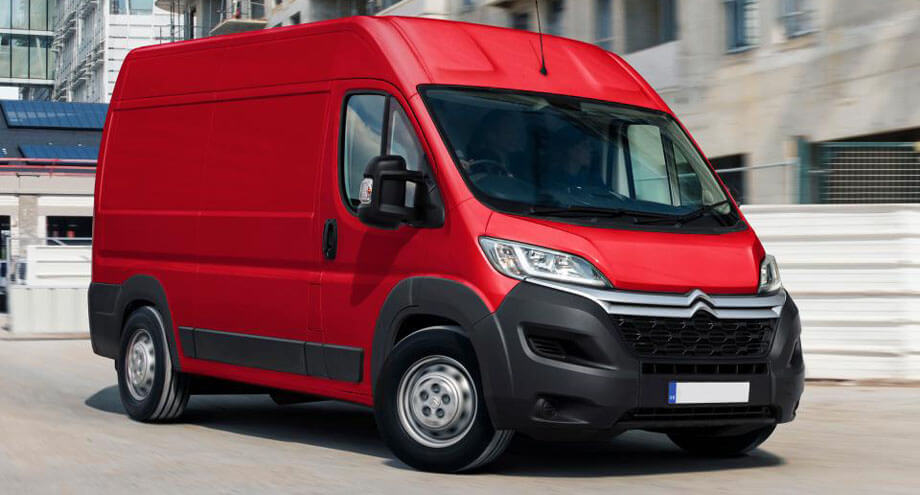 ---
The Citroen Relay has existed under its current guise for over 20 years. Sharing a platform with the Peugeot Boxer and Fiat Ducato, Vansdirect give you five reasons to buy a new Citroen Relay van!
New Citroen Relay
Citroen vans claim that there are over 40 configurations of the Relay van. With four lengths, three wheelbases and three heights as well as chassis, chassis crew and back-to-back variants that number actually seems low!
The Enterprise model is the definitive version of the new Citroen Relay. When it comes to large vans, there aren't many better. Here are five reasons that the Citroen Relay is the right choice for you.
New Citroen Relay Enterprise features
1. Mobile office
Citroen vans have designed the new Relay van to be an extension of your home office. In the cabin you'll find three generous seats; a driver's seat with height and lumbar adjustment and a dual passenger bench seat. The cabin itself is quiet and well-insulated, providing a well-refined ride.
It's clever too - a clipboard is integrated into the dashboard to keep your paperwork neat and tidy while the front dual passenger seat fold forward to create a work surface. There's an array of storage compartments including a specially-designed lockable glovebox for expensive devices like laptops and tablets.
2. Connectivity
One of the best things about the Citroen Relay Enterprise is the fact it comes with the 'Touch screen audio pack' as standard. This pack gives you a 5 inch colour touch screen, DAB digital radio, MP3 CD player with steering wheel-mounted controls, Bluetooth handsfree and a USB socket. Plenty to play with, then!
3. Cruise Control
Who doesn't want cruise control? If you frequently undertake long haul journeys then you'll probably agree that in that situation, cruise control is a godsend. Couple it with a speed limiter and you're quids in - don't forget that besides the added convenience cruise control also allows you to increase fuel economy and combining it with a speed limiter alleviates the risk of being caught speeding.
4. Tracking
A feature that is unique to Citroen vans, Enterprise models of all their vans feature vehicle tracking as standard. That's right, as standard. It's actually integrated into a satellite navigation system which incorporates GPS Stolen Vehicle Tracking, and you get the benefit of the service for 3 years!
5. Convenience
The Enterprise version of the new Relay van is basically the top-end model, and as you'd expect from a high-spec vehicle the Enterprise gets all the creature comforts. The summer is here and temperatures are soaring, so you'll agree that air conditioning is vital for hard working teams. It doesn't end there - you also get rear parking sensors, invaluable for parking awkward and large vans. You wouldn't want to scratch your shiny new van now, would you?
New Citroen Relay vans for sale
The Citroen Relay Enterprise is currently available with cheap van finance options including van leasing, contract hire and hire purchase and can be delivered in just five working days. Give us a call on 0800 169 69 95 or enquire online and we'll get back to you as soon as we can!
Want to hear more from Vansdirect? We're also on Facebook and Twitter!