The 5 best Medium vans to buy in 2019
---
Medium vans are the real all-rounders of the new van market, balancing size and ease of use. Vansdirect selects the 5 best medium vans on the market this year!
Best medium vans
These vans offer payload and cargo volume in abundance, with a selection of different wheelbases and van lengths available, with the aim of meeting all the requirements of your business. If you want a van that offers a car-like drive without compromising on load carrying ability, then a medium van may be just what you are looking for.
Here are the five best medium vans on the market this year!
5. Citroen Dispatch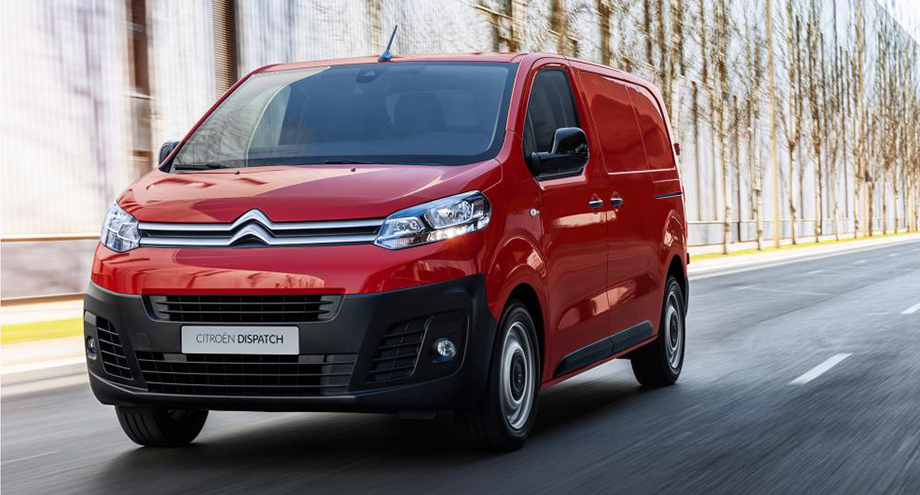 The Citroen Dispatch van offers car-like levels of technology inside the body of a medium van. The Citroen Dispatch is not the largest van in the medium van segment by any means, however M and XL models are still spacious enough to accommodate three Europallets and an 8x4 sheet, whilst all models are approximately 1.9-metres in height meaning they should comfortably tackle most multi-storey car parks.
One of the primary features of the Citroen Dispatch which makes it such an attractive option to buyers is the excellent levels of comfort in the cab and the car-like driving dynamics. There's no shortage of features whichever well equipped trim level you opt for, whilst the latest touchscreen infotainment system also features.
Citroen Dispatch van leasing from £165pm.
4. Vauxhall Vivaro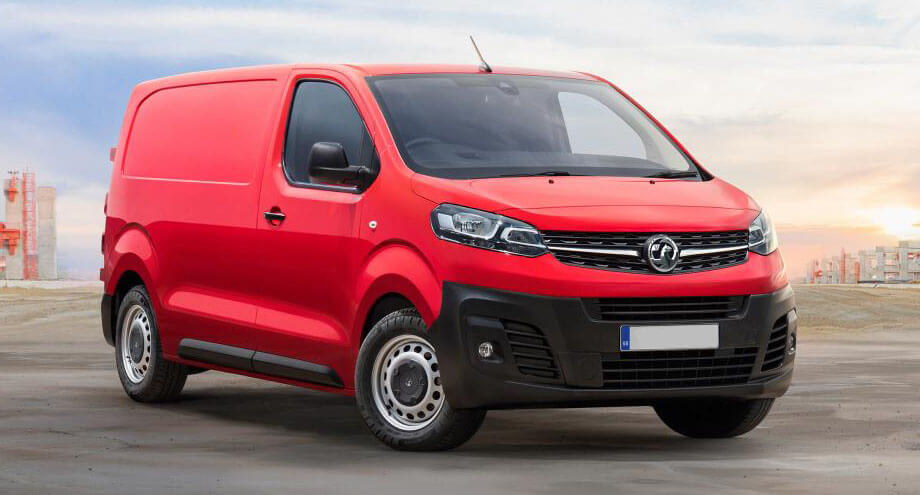 A new Vauxhall Vivaro van is here using all-new technology from the PSA Group. The Vauxhall Vivaro previously shared its technology with the Renault Trafic, however now it is based on the Citroen Dispatch and Peugeot Expert medium vans despite still being built in Luton. This means the Vauxhall Vivaro can still proudly wear the 'Made in Britain' badge, whilst all of the latest technology means that the Vivaro van is more advanced than ever before.
The new Vauxhall Vivaro is available in three lengths and is available with a load-through bulkhead to carry items over 3-metres in length. There's also three seats up front and versatility in abundance, whilst there's also good storage available. Like the Dispatch, the Vivaro offers a car-like drive and performance, with no shortage of standard features across the range.
Vauxhall Vivaro van leasing from £180pm.
3. Renault Trafic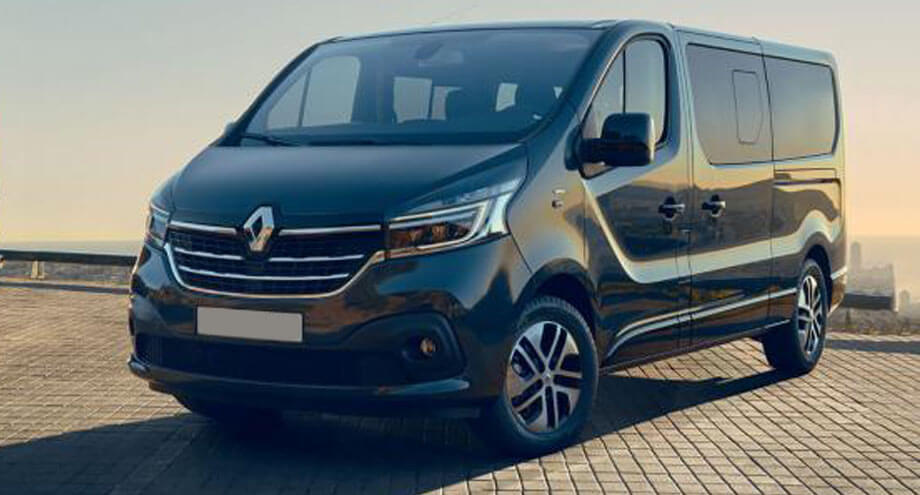 The Renault Trafic is a fantastic workhorse with one of the largest load areas in its segment, however it is so much more than this. Renault vans have added the latest technology to the Trafic van to give it a more refined and comfortable feel, whilst a range of highly efficient engines ensure running costs are kept to a minimum.
A particular highlight of the Renault Trafic van is the high-set driving position which offers a fantastic view of the road ahead, offering one of the tallest seat heights of any van in the medium van market, also take into account the large rear-view mirrors and clever blind spot mirror set into the passenger side sun visor and you certainly won't struggle for visibility in the Renault Trafic van.
Renault Trafic van leasing from £189pm.
2. Volkswagen Transporter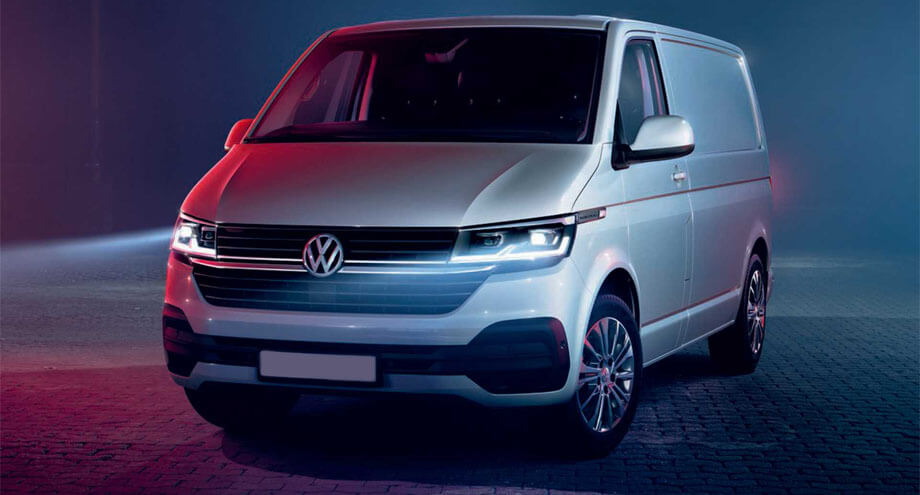 The Volkswagen Transporter is a high class and premium medium van which makes use of Volkswagen passenger car build quality to make it an excellent all-round performer. Rivals may offer more in terms of load volume than the Transporter van, however you'll struggle to find a van in the segment with a more premium feel than the VW Transporter.
Available in two lengths and three heights, the VW Transporter also offers excellent levels of choice for your business, whilst there's also higher specs and more specialist options available including the executive shuttle bus model and California camper version for those who love being outdoors. The brand's 2.0-litre TDI diesel engine is an excellent performer, adding in the DSG twin-clutch automatic transmission can also help put the joy back in to your working day.
VW Transporter van leasing from £245pm.
1. Ford Transit Custom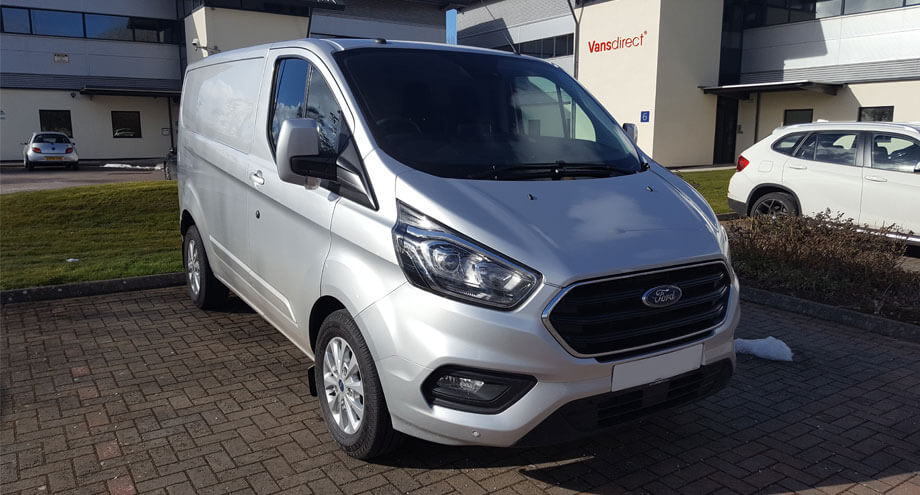 Sitting below the iconic Ford Transit van in a thriving Ford vans range, the UK's best-seller the Ford Transit Custom takes a number of strengths from its larger sibling. The Ford Transit Custom is perfect proof that vans can offer a car-like experience behind the wheel, with a 2018 facelift adding technology that would have been completely unprecedented a few years back.
Top spec Ford Transit Custom vans come with Ford's latest SYNC3 infotainment system with touchscreen sat-nav voice control and numerous connectivity features, sharing technology you'd find in the latest Ford Fiesta and Ford Focus passenger cars. All of this technology and features doesn't mean that practicality has been compromised, there's the option of two lengths and two heights, whilst the double cab in van offers excellent carrying ability for larger crews or families of five on the move. There's also the nine seater Ford Tourneo Custom if you need more seats.
Ford Transit Custom van leasing from £185pm
Do you agree with our top 5 medium vans for sale? Let us know on Facebook or Twitter!
Medium vans for sale
Looking for a new medium van deal? You can check out our extensive range here, all of which are available with cheap van finance options including van leasing, contract hire and hire purchase. Simply fill in a contact form or call us on 0800 169 69 95 for a friendly chat regarding all your new van needs!