3 things you should know if you want to buy a van for the first time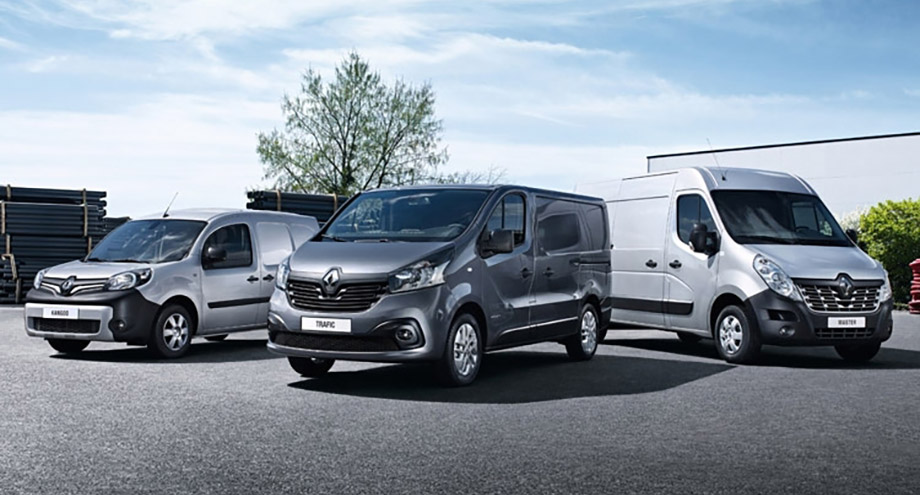 ---
When you buy a van for the first time, it's easy to assume that driving your new van will be the same as driving your everyday car. But for the inexperienced, driving a van can be more tricky than you think.
While a hot hatch can zip along winding roads or sit comfortably in gridlocked traffic, most vans will be considerably bigger and as a result, more of a challenge to manoeuver. Factor in the weight of a fully-laden van and then maintaining a fuel-efficient and business-minded driving style becomes even more difficult.
If you do want to buy a van, don't let this discourage you. Many people are leaving their jobs to start their own businesses, driving a van and running their operation all at once. You can understand the appeal; working your own hours, going to different places and meeting new people.
So what do you need to know before you buy a van for the first time?
Before you buy a van, get some perspective
The first thing you'll probably notice when you sit in the driver's seat of a van for the first time is the different view of the road. In fact, the elevated position may even make you feel safer while driving. But what's important is that you familiarise yourself with the van - get a feel for its size and dimensions, weight and the new perspective from the van's driving seat.
You may find it difficult without a decent rear-view. But even when you buy a van for the first time, you'll be aware that due to cargo and rear doors, your view will at the very least be obstructed. Some vans have unglazed rear doors, so you wouldn't be able to see anything even if you wanted to.
To compensate, it's a good idea to get accustomed to using your side mirrors. Adjust them to your optimum position, then learn where your blind spots are. Some larger vans offer wide-view mirrors which can eliminate blind spots completely.
When you buy a van, know the limits
So you've checked out the cab, adjusted your seat to a comfortable position and familiarised yourself with the van and your blind spots. Now to get out on the road.
Unless you happen to have acquired B.A Baracus' GMC Vandura, you're going to notice a significant difference in acceleration time. A van takes a lot longer to reach speeds that you're used to in a car, more so if the van is fully-laden. You may feel like you're travelling faster due to the size and weight of the van but, especially when on a motorway or dual carriageway, you need to be aware of the van's acceleration time.
A vital piece of information for someone looking to buy a van is the lower speed limits. You may or may not be aware of the lower speed limits for vans and high-speed roads. For example, where the speed limit is 70mph for a car on a dual carriageway, it's 60mph for a van. On a single carriageway, the speed limit for vans is 50mph.
Not only will this improve you fuel economy and subsequently reduce you fuel bill, but it will help keep you safe. Braking distances for vans - especially fully laden vans - will be significantly higher than that of a car. Not something you want to find out when you're cruising along the motorway to your next job and the vehicle in front suddenly brakes.
Negotiating corners is another new challenge. Vans have a much larger turning circle, and it's harder to judge due to the lack of visibility. When cornering, a van will sway slightly and if it's fully loaded or top-heavy then this is a potential accident waiting to happen. Approach corners at the right pace, and with caution.
Finally, while a low bridge or narrow lane is not normally an issue when you're driving your car, in a van it's a whole other story. An innocent-looking road suddenly becomes an obstacle, so it's important to know the vehicle's height and width when you buy a van so that you don't end up getting stuck - or worse.
Buy a van. Done. Load a van. Hmm
If you want to buy a van, chances are that you need it for a specific purpose. And as it's a van, it's fair to say that you'll be loading (and unloading) it at some point.
There is a correct way to load, and before you say "I know what I'm doing, I don't need to be told how to lift a box", remember that you are the most important asset in your operation and should you get injured, the whole operation stops. Some vans offer loading assistance features, like a tail lift of a low loading sill, to make the job easier.
The best way to load your van is start with the heaviest items, spread the load evenly and secure everything properly. This will mean that you avoid having to move items once they have been loaded, the van's weight is more evenly distributed and no items will be damaged or worse - fall out from the back of the van, endangering you and other road users.
Buy a van on finance
Looking to buy a vanWe have a great range of quality vans available. Call us on 0845 021 0444 or enquire online!