The 10 best-selling new vans of July 2019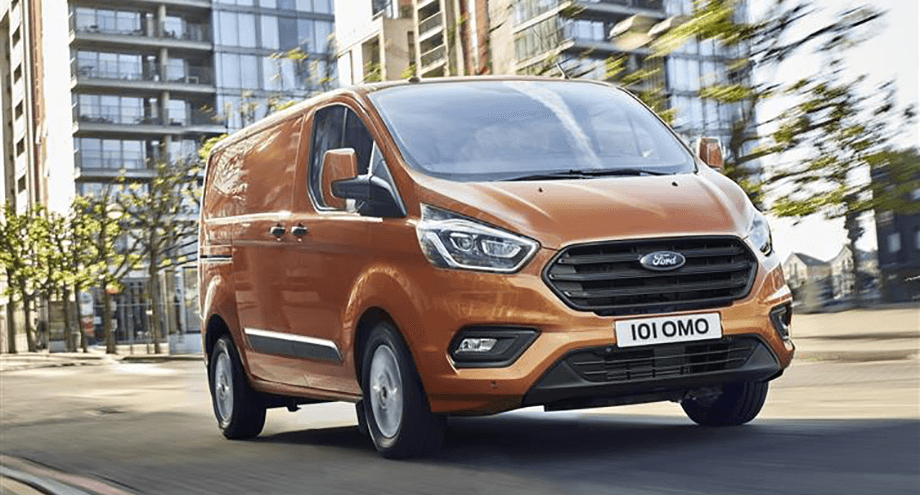 July 2019 was the seventh consecutive month of year on year growth for UK new van sales, Vansdirect reveals the ten best-selling new vans from July 2019!
Increase of 11% for UK new van sales in July 2019
Statistics released by the Society of Motor Manufacturers and Traders (SMMT) have revealed an increase of 11% in new van sales in comparison with July 2018, representing a staggering 7 months of year on year growth in UK new van sales in 2019!
Medium vans led the way in July 2019 with an increase in new van sales of 17.2% in comparison with July 2018, large vans also enjoyed an impressive month with new van sales up 16.9% in comparison with the same period for last year. It wasn't all good news, small vans declined 12.4% last month, whilst pick-up truck sales declined 4.6% over the same period.
SMMT Chief Executive, Mike Hawes commented on another strong month for the UK new van market:
"Another month of growth for the new van market is welcome relief for the automotive sector as it faces multiple challenges simultaneously. Buyers continue to be attracted to the latest, cleanest vans which is good news for the manufacturers that have invested significant amounts to create them, but also for the environment and exchequer. Buying cycles do fluctuate, however, and for this performance to continue we need an end to Brexit uncertainty starting with a favourable deal for the industry."
Here are the ten best-selling new vans of July 2019!
10. Mitsubishi L200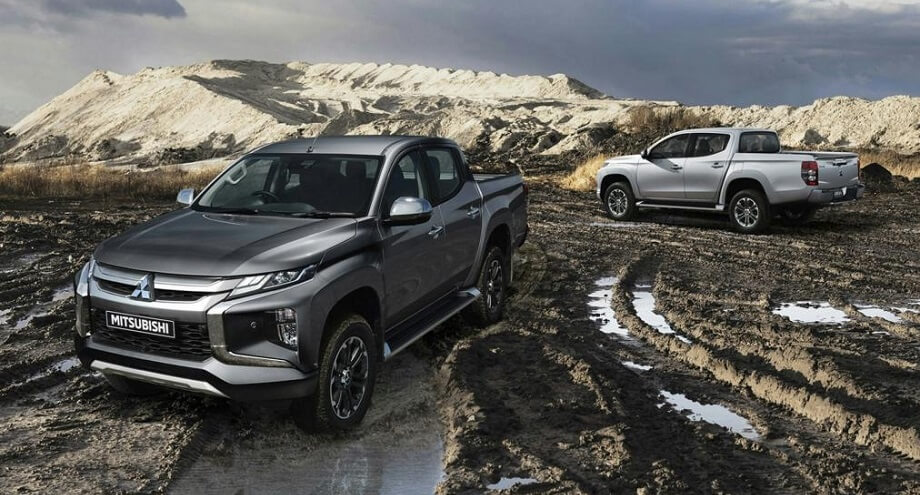 Despite pick-up trucks not enjoying the most positive month in July 2019, the Mitsubishi L200 bucked the trend and was the tenth best-selling light commercial vehicle of last month. The Mitsubishi L200 has recently been facelifted, giving the iconic pick-up a fresh look and improved technology to celebrate forty years of success for the Mitsubishi L200.
Mitsubishi L200 new van deals from £209pm
9. Citroen Berlingo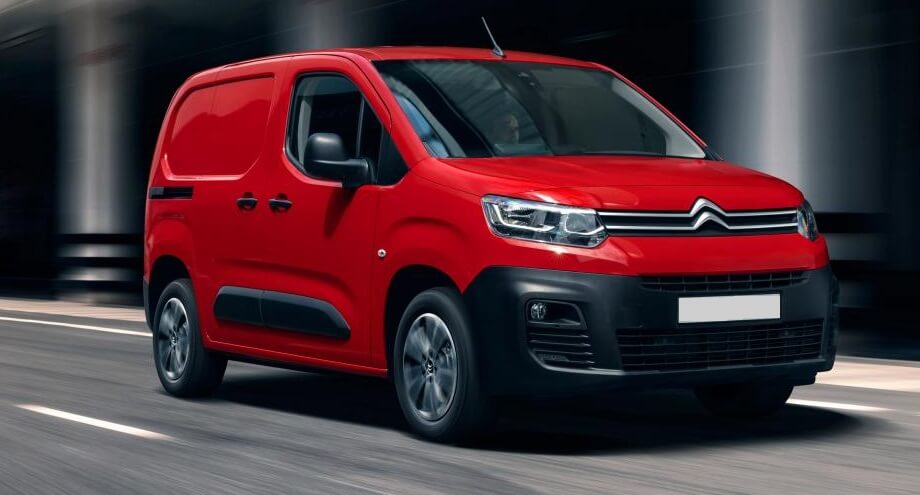 In June 2019, the Citroen Berlingo took the bragging rights for the PSA small vans for sale, being the seventh best-selling new van on the market. In July, however the Citroen Berlingo had to settle for ninth place overall and second place in the PSA bragging rights, with the Peugeot Partner taking the spoils in July. There was no room for the Vauxhall Combo in the top ten last month. Citroen vans will be hoping the Citroen Berlingo gets the bragging rights back next month.
Citroen Berlingo new van deals from £130pm
8. Ford Ranger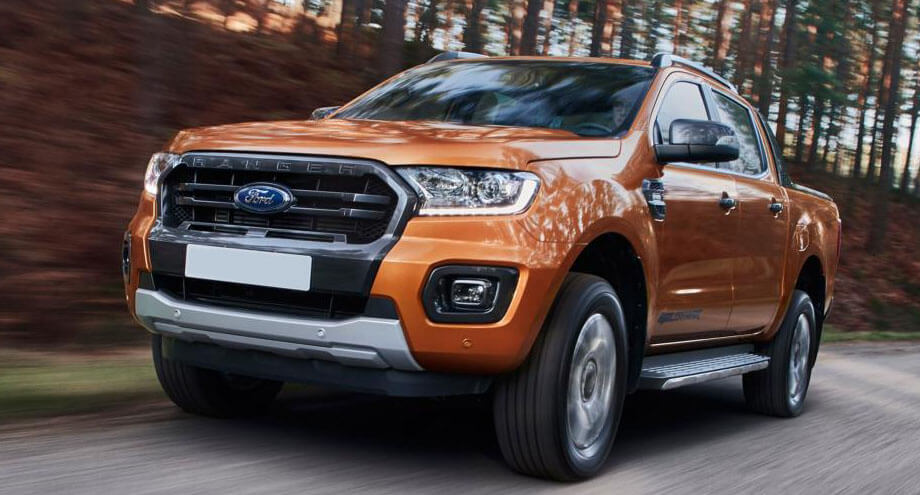 The Ford Ranger continues to lead the way in the pick-up truck market and is the fifth best-selling van of 2019 to date. The iconic pick-up truck has been a mainstay of the UK new van market for more than twenty years and is renowned for its strong and rugged performance both on and off road. The Ford Ranger pick-up also offers a class leading towing capacity of 3.5-tonnes, whilst a recent facelift has given the Ford Ranger more power, greater efficiency and an abundance of additional technology to cement its place at the top of the pick-up truck tree.
Ford Ranger new van deals from £235pm
7. Renault Trafic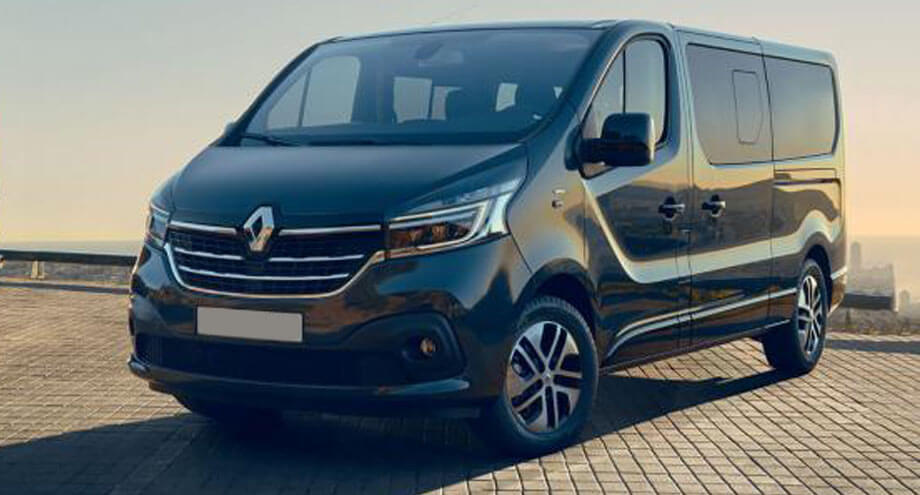 The Renault Trafic has recently parted ways with the Vauxhall Vivaro van, however still remains as one of the most popular medium vans for sale. Renault vans have given the Renault Trafic a facelift to keep it as competitive and popular as before with more efficient engines, more technology and a higher quality interior than ever before. One reason behind the continuous popularity of the Renault Trafic van over the years is its particularly large load volumes for a van in its class, as such these are unaltered on the facelifted Renault Trafic van.
Renault Trafic new van deals from £191pm
6. Peugeot Partner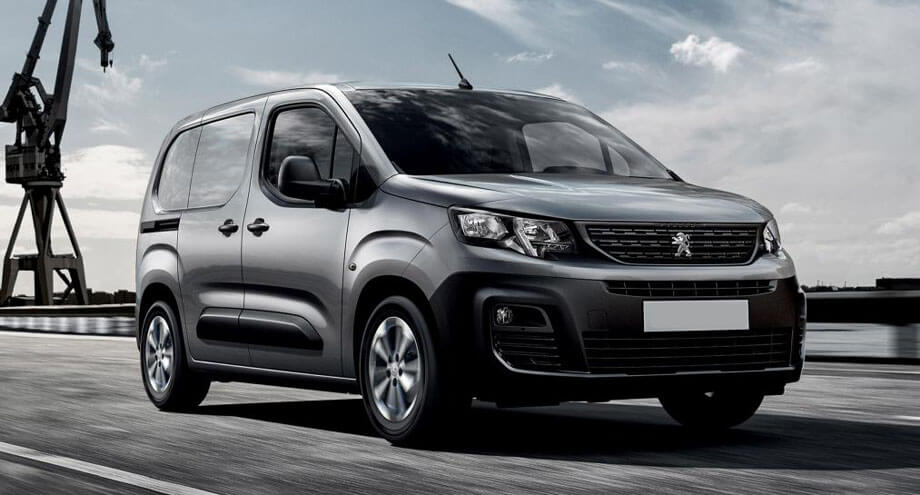 Grabbing the bragging rights for the PSA small vans for sale in July 2019 was the Peugeot Partner. With little to separate the Citroen Berlingo, Peugeot Partner and Vauxhall Combo vans expect the top spot to change frequently between the three new vans in months to come. One area of differentiation for the Peugeot Partner however is the innovative i-Cockpit dashboard layout and design, this adds to an almost exhaustive list of standard features and car like levels of comfort and refinement in the three new vans.
Peugeot Partner new van deals from £145pm
5. Ford Transit Connect
There really is a Ford Transit van for everyone's requirements. Not satisfied by dominating the large vans and medium vans segments, Ford vans also boasted the highest selling small van in July 2019 in the form of the Ford Transit Connect van. A facelift last year improved the Ford Transit Connect no end, offering a car like interior and driving dynamics in combination with large load volumes for the segment.
Ford Transit Connect new van deals from £169pm
4. VW Transporter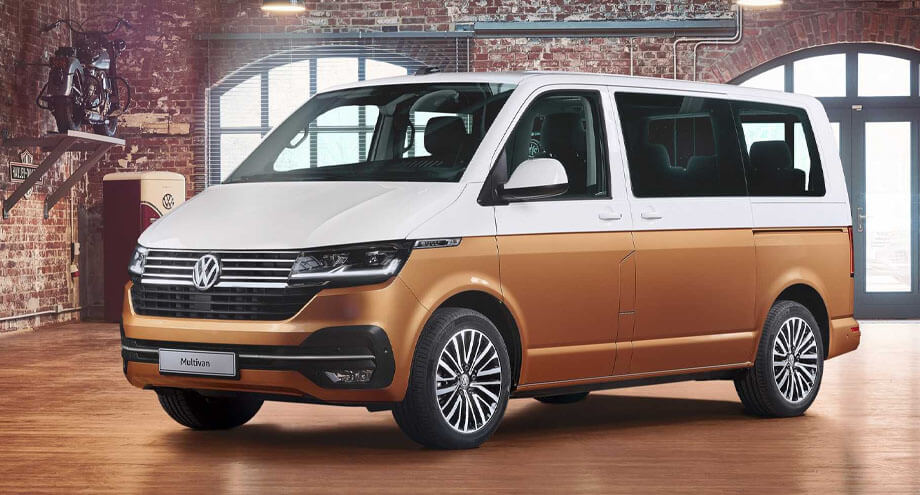 New vans don't come much more iconic than the VW Transporter and despite being more expensive than many of its competitors, there have been more than 12 million VW Transporter vans sold over a lifespan of more than half a century. The latest model of the VW Transporter has only been on the market since 2015, however VW vans have decided to bring facelifted VW Transporter van to the market with a comprehensively updated interior and a plethora of new technology to name just a couple of highlights
VW Transporter new van deals from £265pm
3. Mercedes Sprinter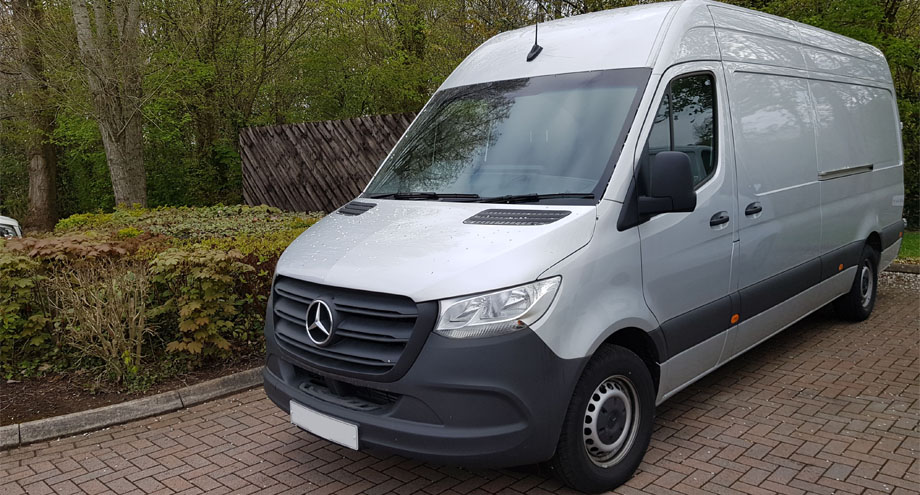 Large vans are so much more than large workhorses these days and a prime example of this is the new Mercedes Sprinter van. The Mercedes Sprinter adds a new dimension to the large van market and has been labelled the best connected van the world has ever seen by Mercedes vans, largely down to the host of telematics and connectivity technology which features as standard on all new Mercedes Sprinter vans. The Mercedes Sprinter is also incredibly comfortable and easy to drive, raising the bar in what we now expect from large vans.
Mercedes Sprinter new van deals from £245pm
2. Ford Transit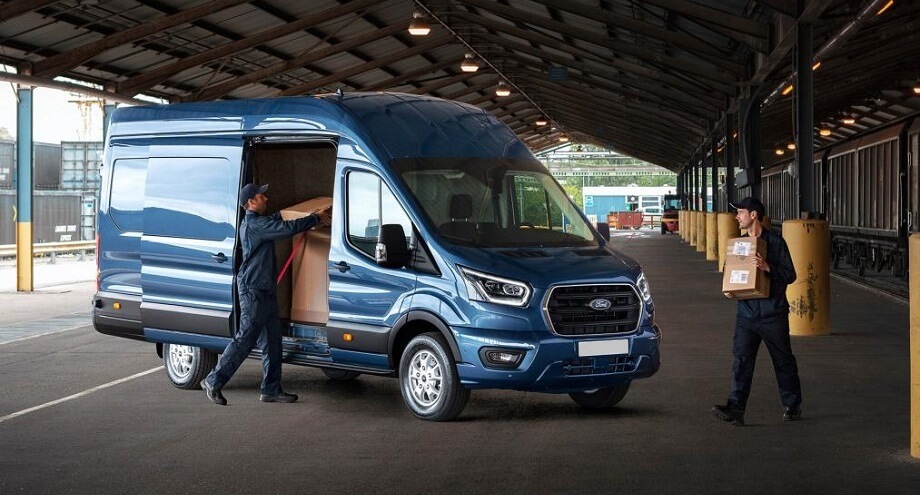 The facelifted Ford Transit van is here and is the latest in a Transit van line-up which spans more than forty years. Despite a facelift which includes a heavily revised front end, the new model is instantly recognisable as a Ford Transit van, whilst on the inside of the new van there is an all-new interior. The new Ford Transit van features mild hybrid technology for the very first time, whilst maximum payload and efficiency have also improved.
Ford Transit new van deals from £225pm
1. Ford Transit Custom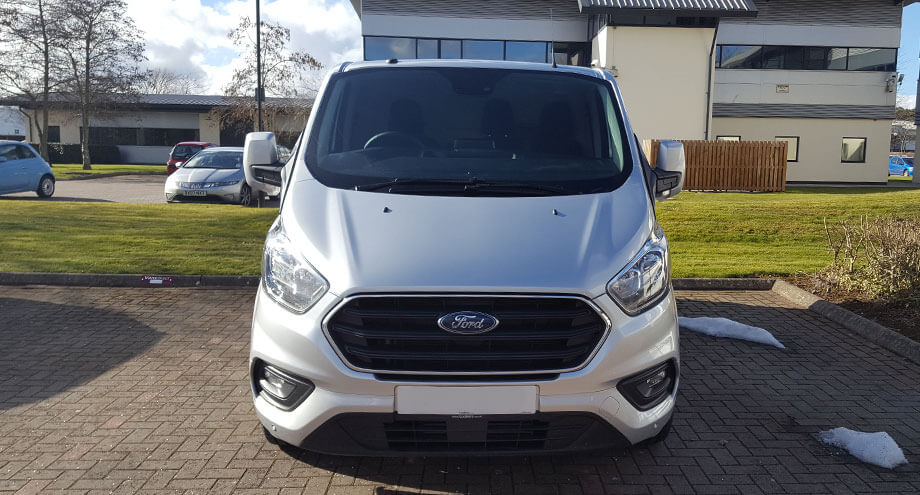 With 3,798 Ford Transit Custom vans sold in July 2019 and 34,689 Ford Transit Custom vans sold 2019 to date, the medium van is streets ahead of all other new vans for sale. The Ford Transit Custom is a fantastic all-rounder, offering excellent load carrying abilities, efficiency, reliability and a smooth and comfortable car like driving experience. A 2018 facelift cemented the position at the top of the tree with updates heavily focused on interior, the Ford Transit Custom is an incredibly comfortable place to spend large parts of your working day.
Ford Transit new van deals from £192pm
Vans for sale
Looking for a new van? Your search is over! Vansdirect have a HUGE range of brand new vans for sale and cheap van finance options for everyone's requirements including van leasing, van contract hire and van hire purchase. Simply enquire online or call us on 0800 169 69 95 to get the ball rolling on a brand new van today!
Want to hear more from Vansdirect? We're also on Facebook and Twitter!