The 10 best-selling new vans of February 2020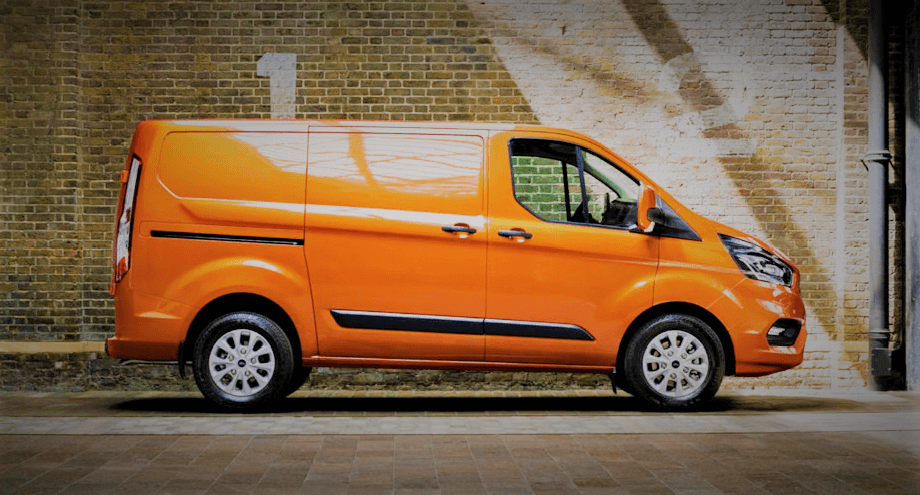 It's been an impressive start to the UK new van market in 2020 with van sales up 2.8% in January and February 2020 in comparison with the same period in 2019. Our team of new van experts at Vansdirect take a look at the 10 best-selling new vans of February 2020.
New vans
Statistics released by the Society of Motor Manufacturers and Traders (SMMT) have shown an impressive start to 2020 for the UK new van market in 2020, despite a slight drop in registrations of 2% in February 2020 in comparison with the same period in 2019. 14,103 new vans were sold in February 2020, compared with 14,384 in February 2019.
Medium vans for sale bucked the trend last month showing a growth of 9.3% over figures in February 2019, whilst small vans for sale, pickups for sale and large vans for sale all declined over the same period by 11.1%, 10.1% and 2.8% respectively.
SMMT Chief Executive looked ahead to a busy month in March:
"It is important to remember that February is usually a quiet month ahead of the March plate change. However, the dip in registrations is concerning at a time when fleet renewal is more important than ever. The upcoming Budget is an opportunity for government to bolster confidence in the market with supportive fiscal measures to encourage operators to invest in their fleets, because getting more of the latest, cleanest models onto our roads is good for business and the environment."
Best-selling new vans of February 2020
10. Peugeot Expert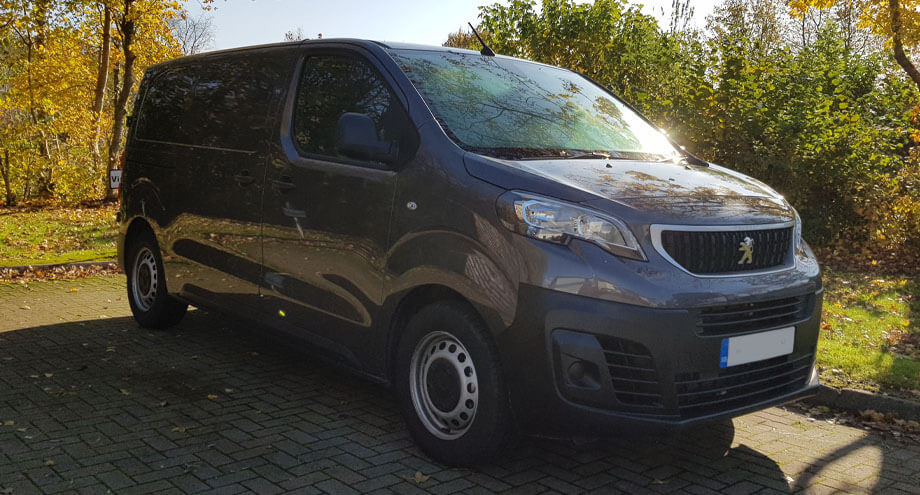 Part of an incredibly competitive medium vans market, the new Peugeot Expert van is one of a family of four medium vans based on the same platform, with only the badge really to separate them, the latest new van to be based on the PSA platform, the new Vauxhall Vivaro van has taken the UK new van market by storm and is the third best-selling new van for sale so far in 2020.
New Peugeot Expert van leasing from £205pm
9. Vauxhall Combo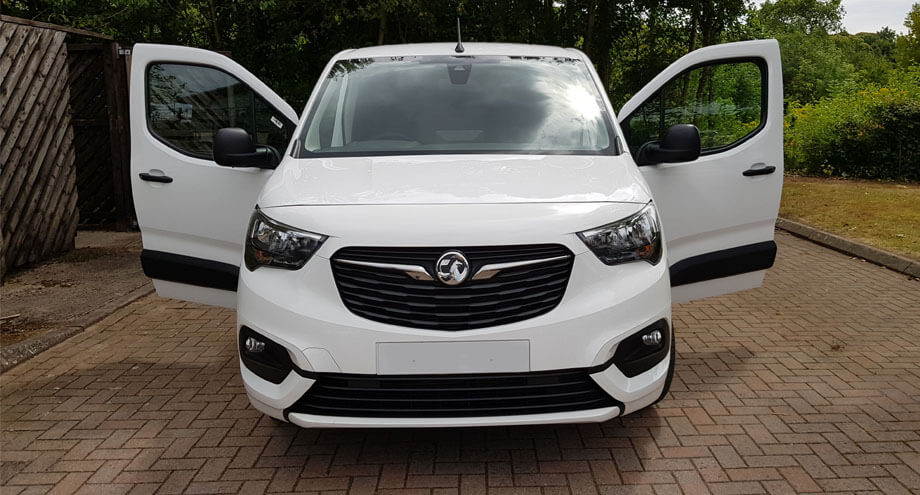 Another van from the PSA Group, the new Vauxhall Combo van is an award winning small van which claimed the prestigious International Van of the Year crown for 2019 alongside its sister vans, the new Citroen Berlingo and Peugeot Partner vans. Like the Peugeot Expert medium van above, there'll soon be four vans based on the small van platform, with the new Toyota Proace City set to join the market in months to come.
New Vauxhall Combo van leasing deals available
8. VW Transporter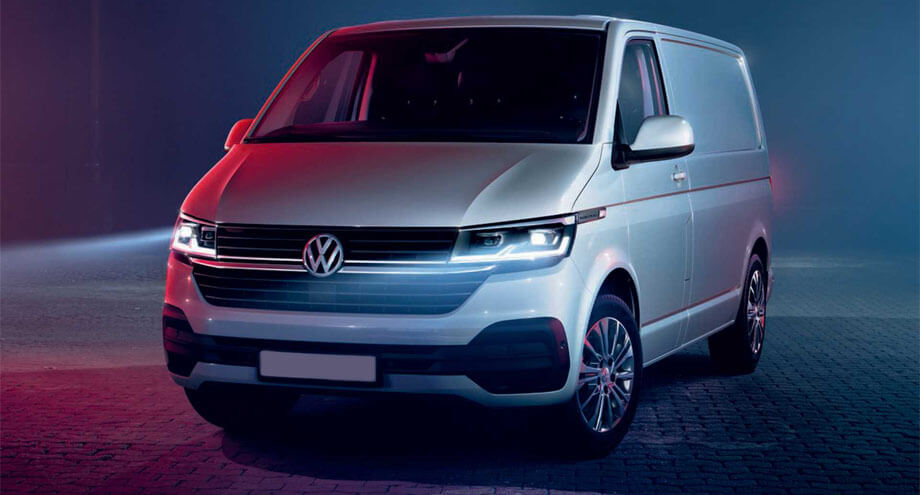 The VW Transporter van is one of the most iconic vans for sale in the UK market and has a history which spans more than half a decade. Despite evolving massively over this time, the VW Transporter van is still instantly recognisable and offers unrivalled levels of build quality. The latest version of the iconic VW van, the Transporter T6.1 is a heavily facelifted model of its predecessor with a redesigned interior and front end and is now also more spacious than ever before.
New VW Transporter van leasing from £332pm
7. Citroen Berlingo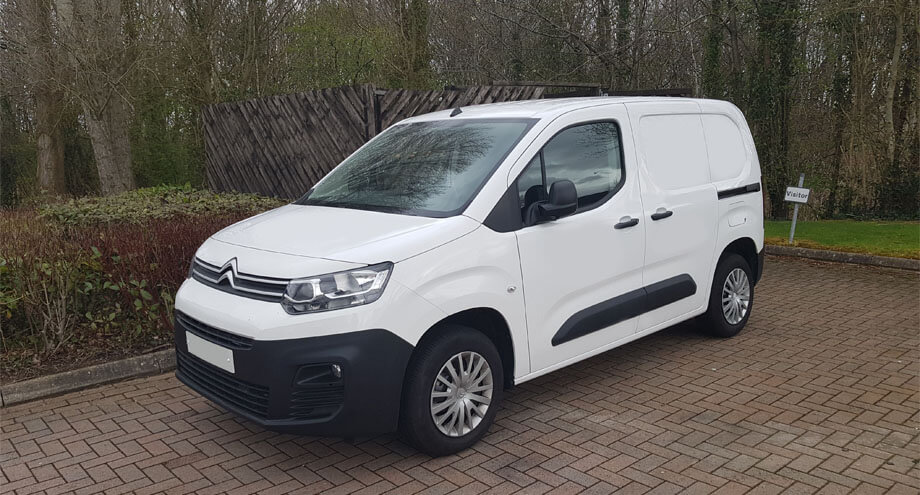 An excellent small van based on the same platform as the Vauxhall Combo van above, the Citroen Berlingo van is renowned as fantastic small workhorse, however the award winning new Berlingo van is so much more than just that, with fantastic levels of comfort and all of the latest technology alongside the excellent workhorse capabilities.
New Citroen Berlingo van leasing from £155pm
6. Peugeot Partner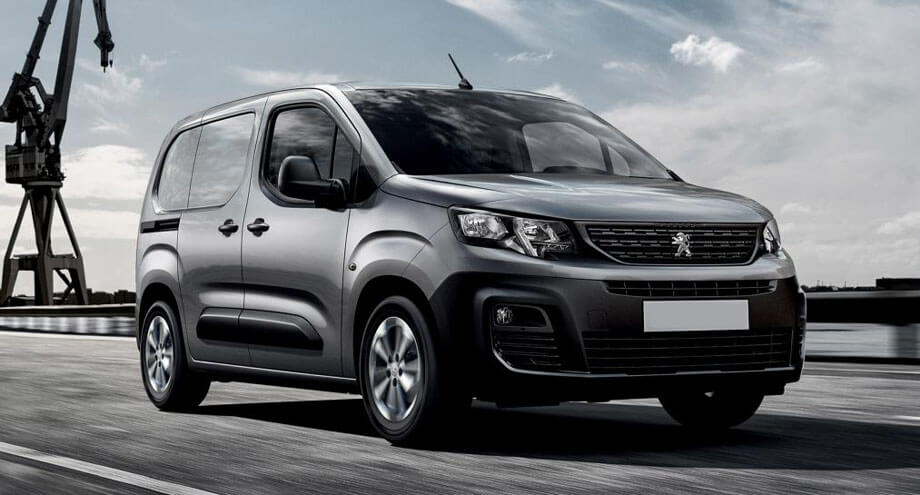 The final of the International Van of the Year 2019 winning trio of small vans for sale, the small Peugeot van is very much your perfect business partner! Offering class leading payloads and economy as well as all of the latest Peugeot vans technology, the new Peugeot Partner van is an excellent small van for a host of different trades.
New Peugeot Partner van leasing from £155pm
5. Ford Transit Connect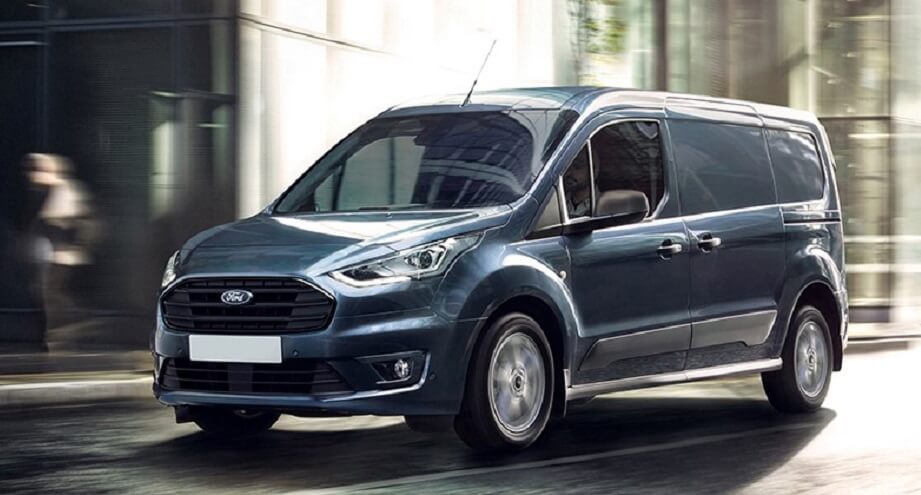 Ford vans for sale cover every segment of the UK market and have no fewer than three small vans for sale, the largest of these, the new Ford Transit Connect van offers one of the most car-like driving experiences on the market. The small Ford van is equipped with all of the latest Ford vans technology, whilst long wheelbase models with the load-through bulkhead can carry load lengths up to 3.4 metres!
New Ford Transit Connect van leasing from £189pm
4. Vauxhall Vivaro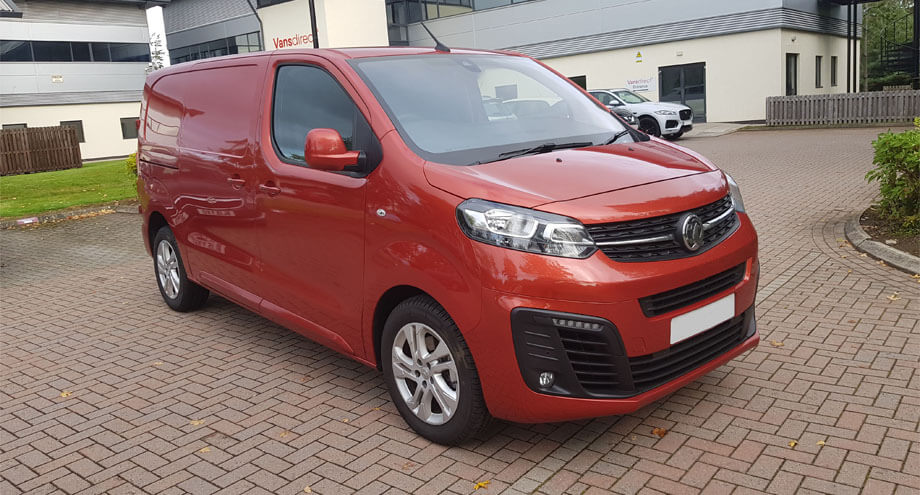 One of the newest additions to the new van market, the new Vauxhall Vivaro van has taken the new van world by storm and is comfortably the van of choice for the majority of buyers choosing between the PSA medium vans, with UK van drivers staying patriotic to the best of British Vauxhall vans brand. The all new Vivaro van is more economical, efficient and better equipped than ever before.
New Vauxhall Vivaro van leasing from £275pm
3. Mercedes Sprinter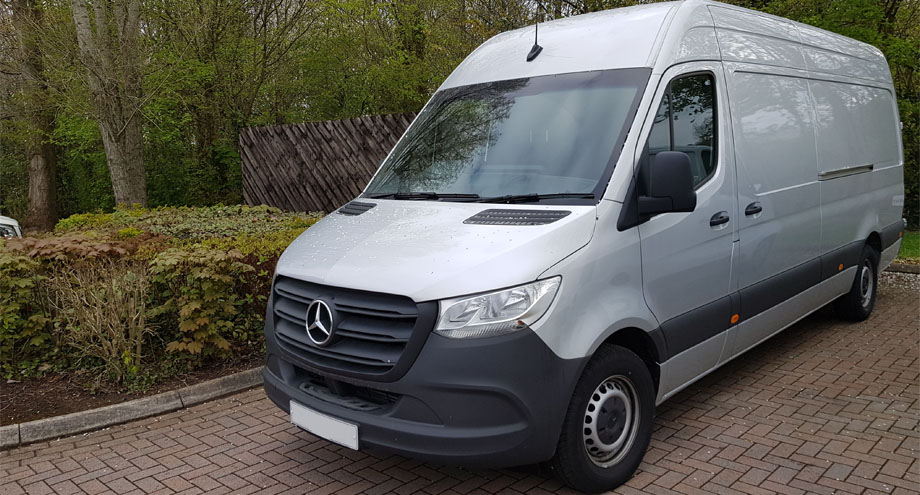 You don't tend to associate large vans for sale with luxury, however one large van which certainly doesn't support that stereotype is the new Mercedes Sprinter van. The new Sprinter van is also hugely practical and adaptable with a massive range of different lengths, heights and body styles available, it's also incredibly well connected making it perfect to manage for van fleets of all sizes.
New Mercedes Sprinter van leasing from £305pm
2. Ford Transit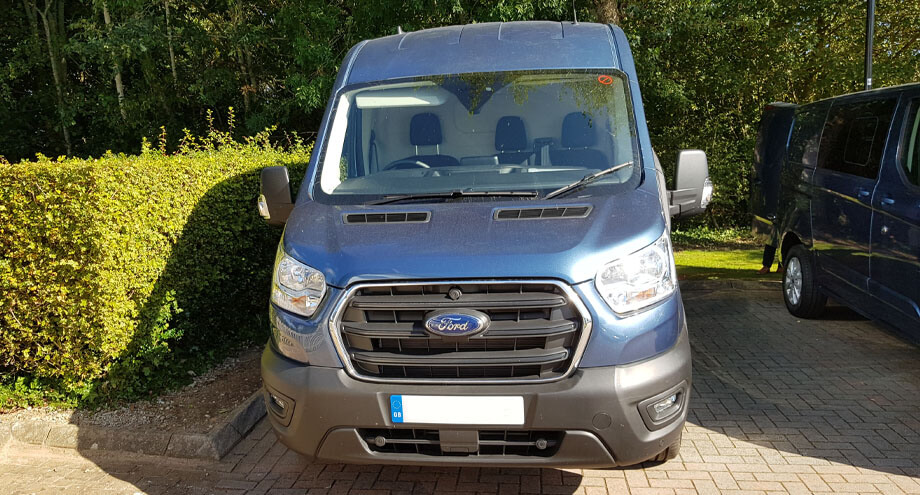 Another iconic large van for sale, think of vans and automatically the Transit van comes to mind. The Ford Transit van has been facelifted, however it is still instantly recognisable as a Transit van albeit with a new fresh front end. Other enhancements include more power and more economy as well as the use of mild hybrid technology for the very first time.
New Ford Transit van leasing from £255pm
1. Ford Transit Custom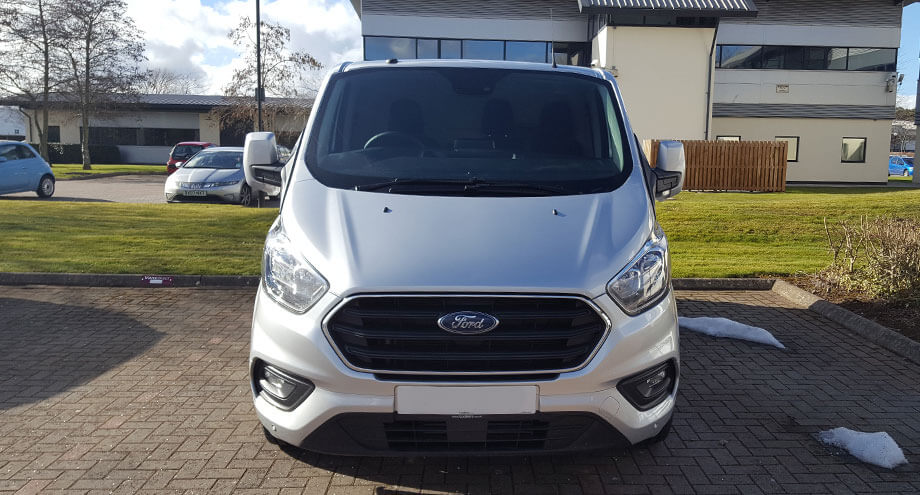 Once again on the top spot, the new Ford Transit Custom van is the perfect all-rounder, combining excellent load carrying abilities and a car-like driving experience, as well as a five star Euro NCAP safety rating and fantastic levels of comfort and refinement. The new Ford Transit Custom is loaded with all of the latest technologies, with all of your new van needs covered!
New Ford Transit Custom van leasing from £235pm
Cheap vans for sale
Looking for a new van? Your search is over! Vansdirect have a massive range of new cheap vans for sale with cheap van finance options available including van leasing, van contract hire and van hire purchase. Simply fill in a contact form or call us on 0800 169 69 95 to get the ball rolling today!
Want to hear more from Vansdirect? We're also on Facebook and Twitter!