The 10 best-selling new vans of August 2019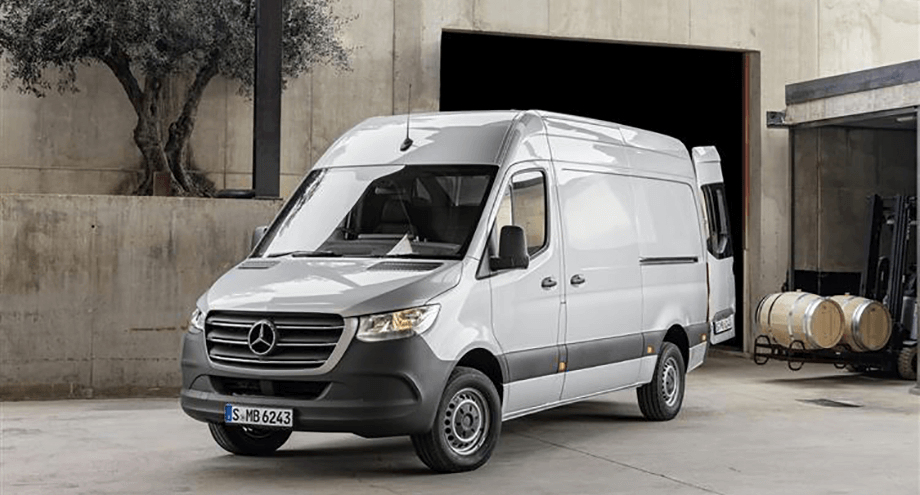 August 2019 was the eighth consecutive month of year on year growth for UK new van sales, Vansdirect reveals the ten best-selling new vans from August 2019!
Increase of 41% for UK new van sales in August 2019
Statistics released by the Society of Motor Manufacturers and Traders (SMMT) have revealed a staggering 41% increase in new van sales for August 2019, representing a staggering 8 months of year on year growth for UK new van sales in 2019!
All areas of the UK new van market benefited in August 2019, with the largest beneficiaries being small vans which grew by 52.5% last month followed by large vans with 46.8% growth, medium vans with 33.1% growth and finally pick-up trucks with 13.3% growth.
SMMT Chief Executive had his say on yet another impressive month for the UK new van sales market:
"Another month of growth for the new van market is welcome news for the automotive sector as it faces multiple challenges simultaneously. It is important to remember, however, that any percentage increase will be on a much smaller volume market in August given it is arguably the quietest month of the year. Buyers continue to take advantage of deals on the latest and cleanest commercial vehicles on the market and it is important the business environment remains strong."
Here are the best-selling new vans of August 2019!
10. VW Crafter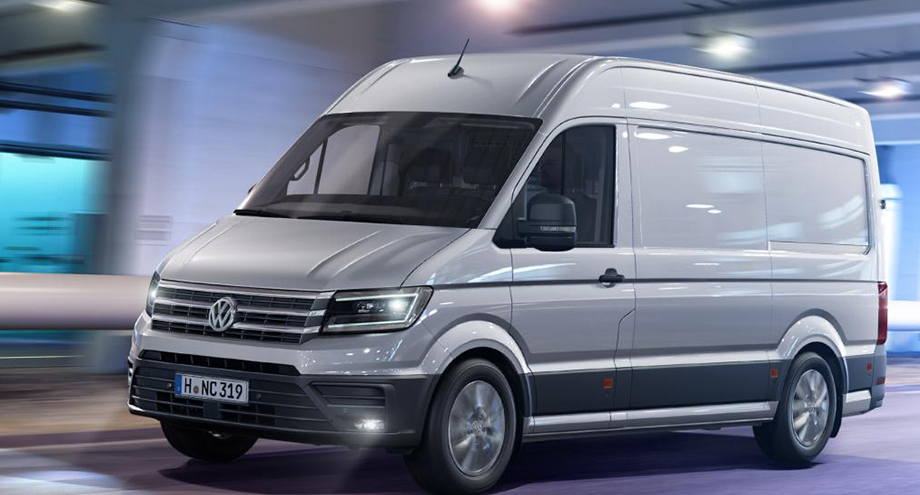 A new entry to the top 10 new vans for sale table for August, the VW Crafter is one of the most innovative large vans for sale bringing a host of the latest VW vans technology and driver assistance technology into the large van market. Ake no mistake however, the VW Crafter is not just about technology and driver assistance, there's also staggering load volumes amongst the best in the market available with the large VW van.
VW Crafter vans for sale from £265pm
9. Ford Ranger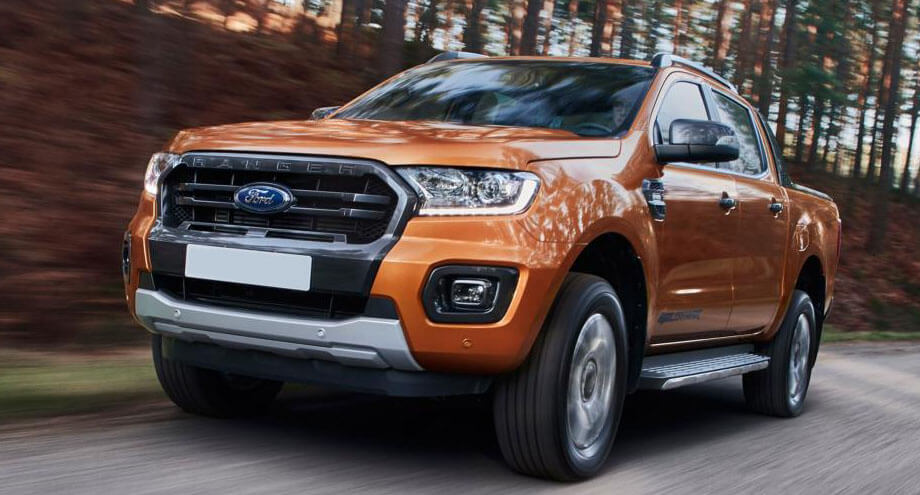 The best-selling pick-up truck in the UK market, there's no job too tough for the iconic Ford Ranger! A recent facelift has more than cemented the spot at the top of the tree for the Ford Ranger offering more efficient and more powerful engine options as well as an abundance of additional technology to further enhance its overall capabilities. The facelifted Ford Ranger pick-up truck offers an excellent driving experience both on and off road and offers a class leading towing capacity of 3.5-tonnes
Ford Ranger vans for sale from £235pm
8. Citroen Berlingo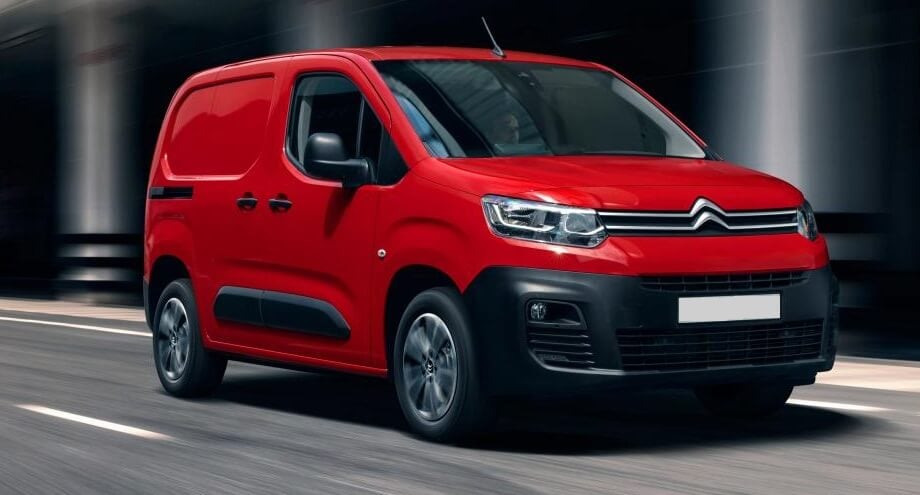 International van of the year 2019 alongside the Peugeot Partner and Vauxhall Combo vans, the Citroen Berlingo was the only in that trio of small vans for sale to make it into the top ten charts last month. The new Citroen Berlingo van has set a new benchmark for quality in the small vans market offering a car-like driving experience, excellent levels of economy and an impressive 3.3 cubic metre load volume.
Citroen Berlingo vans for sale from £129pm
7. Ford Transit Connect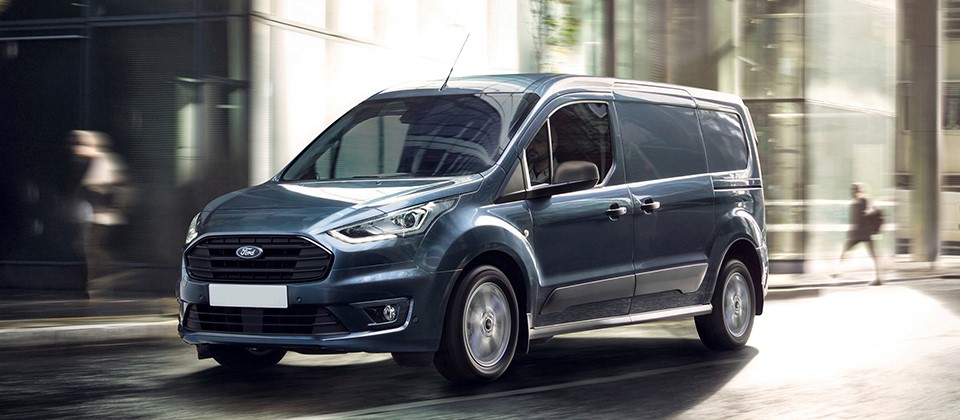 Ford vans offer a Transit van for everyone's needs, with two options in the small vans market, the Ford Transit Courier and Ford Transit Connect. The Ford Transit Connect is the larger of those two Ford vans offering load volumes up to 3.2 cubic metres on long wheelbase vans to go with an interior inspired by the Ford passenger cars range. The Ford Transit Connect is everything the Transit van badge epitomises in terms of quality, albeit on a smaller scale than full-size Ford Transit vans.
Ford Transit Connect vans for sale from £159pm
6. Mercedes Vito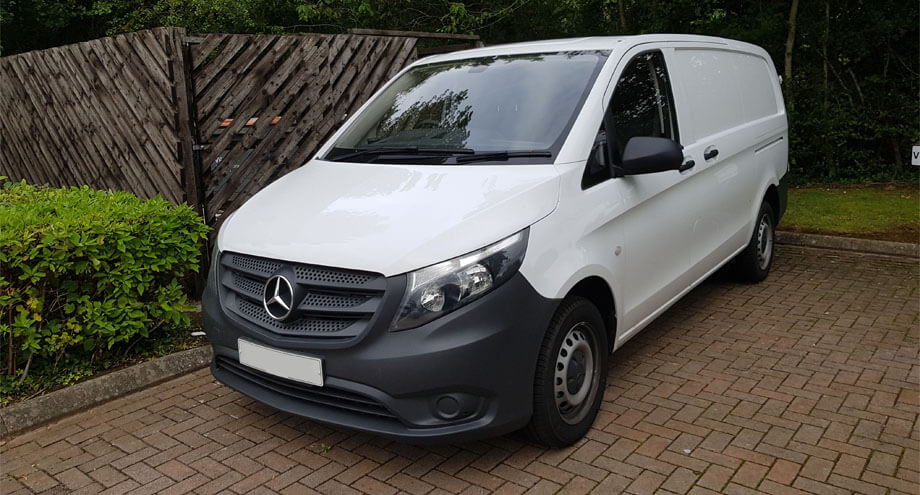 A new entry into the top ten new vans for sale charts, the Mercedes Vito van enjoyed an excellent month in August 2019. The middle van in the Mercedes vans range, the Mercedes Vito is everything you expect from a Mercedes van in terms of quality and luxury. Whilst three van lengths means the new Mercedes van caters for a whole host of load carrying requirements with up to 6.9 cubic metres of load volume available.
Mercedes Vito vans for sale from £195pm
5. Renault Trafic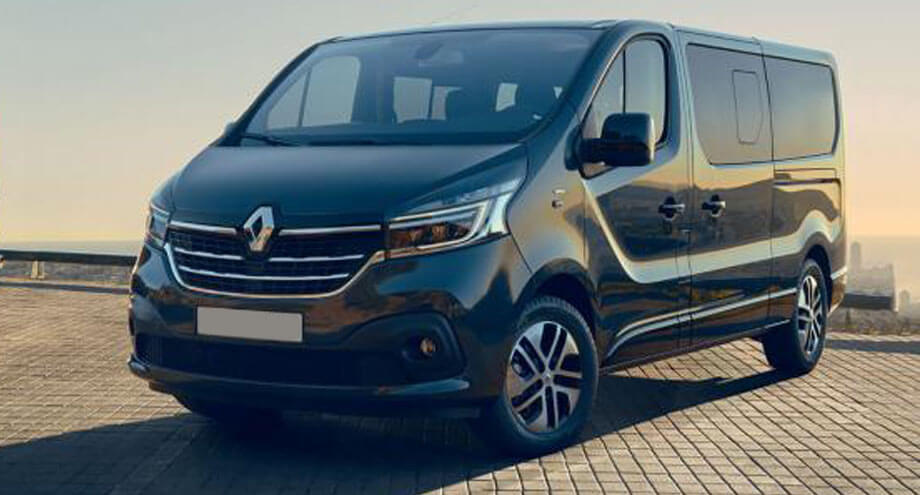 A mainstay in the medium vans market for more than twenty years, the Renault Trafic van has been designed for professionals in mind, with the cabin doubling as a mobile office combining with some of the largest load volumes in the medium vans market. Even smaller short wheelbase vans can accommodate 3 Euro pallets and 8x4 sheet, whilst models with the load through bulkhead can accommodate load lengths in excess of 3 metres!
Renault Trafic vans for sale from £195pm
4. VW Transporter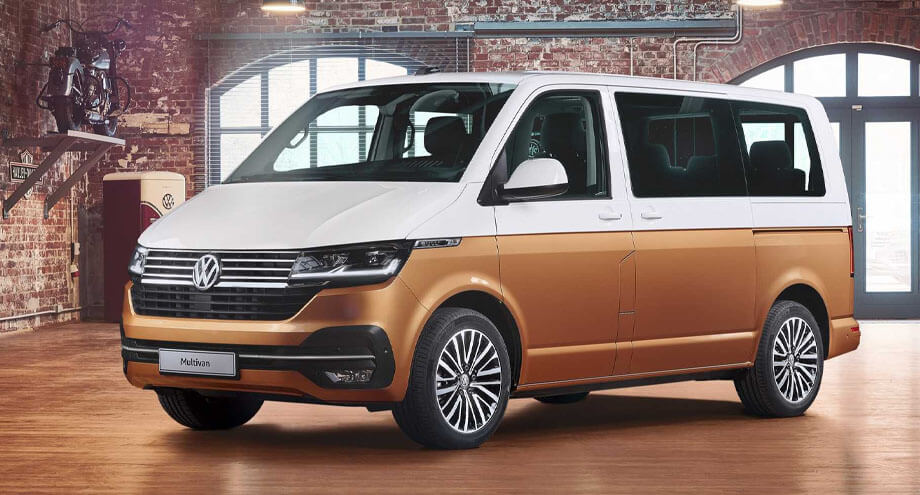 There will be a new VW Transporter van for sale at the start of 2020 in the form of the VW Transporter T6.1, however this hasn't stopped new van buyers from investing in the current VW Transporter T6 van which has only been on the market for four years. The facelifted VW Transporter van will get a comprehensively updated interior and a host of technology alongside the introduction of an all-electric VW Transporter van, the VW e-Transporter.
Volkswagen Transporter vans for sale from £245pm
3. Ford Transit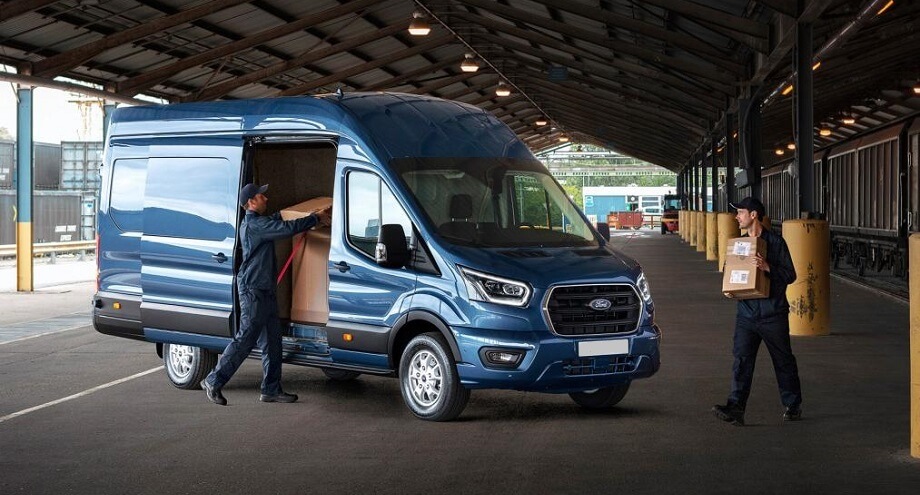 There's a new Ford Transit van on the market and whilst it is not an all-new model, Ford vans have made some significant enhancements to their iconic large van but have not compromised the excellent load carrying ability and practicality for which the Ford Transit van is renowned. The new Ford Transit van features mild hybrid technology for the very first time alongside an all-new interior and increased payload!
Ford Transit vans for sale from £225pm
2. Ford Transit Custom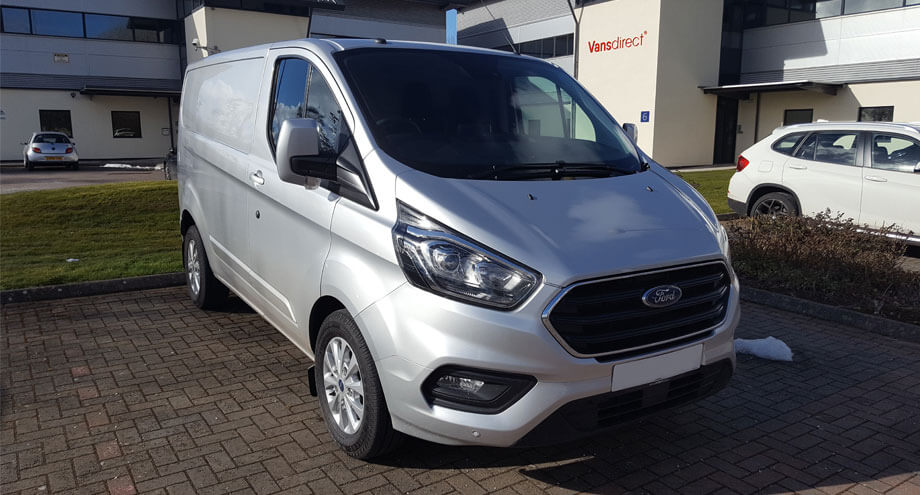 No this is not a misprint, the Ford Transit Custom was NOT the best-selling new van last month, for the first month in as long as we can remember. However, expect the Ford Transit Custom van to bounce back this month with new 69-plate vans for sale sure to mean a bumper month for the excellent all-rounder from Ford vans!
Ford Transit Custom vans for sale from £189pm
1. Mercedes Sprinter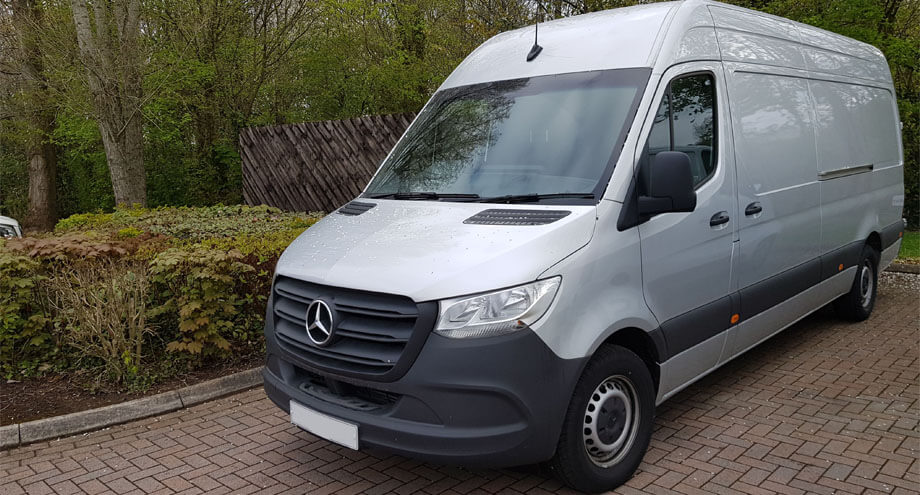 Leading the way in August 2019 representing an incredibly impressive month on the whole for Mercedes vans, is the iconic Mercedes Sprinter van. The Mercedes Sprinter leapfrogged both the Ford Transit and Ford Transit Custom last month and is renowned for bringing unrivalled levels of connectivity to the large vans market whilst also being an excellent load carrier.
Mercedes Sprinter vans for sale from £245pm
Best new van deals
Vansdirect are the home of new vans, with a massive range of brand new vans for sale and cheap van finance options for everyone's requirements including van leasing, contract hire and van hire purchase. Simply fill in a contact form or call us on 0800 169 69 95 for a bargain on a new van today!
Want to hear more from Vansdirect? We're also on Facebook and Twitter!