Volkswagen Crafter to make UK debut at CV Show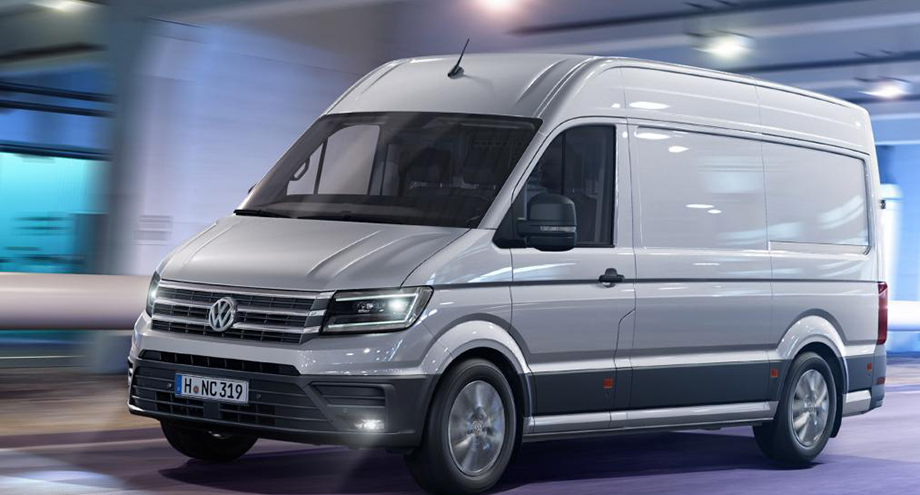 ---
The new Volkswagen Crafter will make its long-awaited UK debut next month - at the NEC in Birmingham for the CV Show 2017.
Having been awarded the coveted 'International Van of the Year 2017' gong, the new Crafter will be the focal point of Volkswagen Commercial Vehicles' exhibition.
Volkswagen Crafter debut
Volkswagen were absent from the CV Show for five years until just last year, when they debuted their 'Homely House' exhibition stand concept. It returns this year, along with two Crafter models, a standard panel van and a left-hand drive dropside version.
Orders for the new Volkswagen Crafter opened in January with deliveries of front-wheel drive panel vans expected to commence in May. The range will increase as the year goes on, according to Volkswagen.
Volkswagen commercial vans
Following current trends, Volkswagen will also debut an electric van at the event. Visitors will be able to see the 'e-load up!' compact van in the UK for the first time. First announced in 2014, the e-load up! is based on the Up! passenger car and is being touted as a solution to delivery requirements in city centres with potential emissions restrictions. With as many as fifteen UK cities planning for such schemes, the e-load up! could have a better future than its name would suggest. Volkswagen will be keen to gauge visitor reaction.
The e-load up! is similar to other car derived vans, with one cubic metre of loadspace and a 360kg payload. The van itself is just 3.6-metres in length.
Volkswagen claim to have the most up-to-date range of light commercial vehicles currently on the market. It refreshed the Caddy small van, Transporter medium van in September 2015 as well as the Amarok pickup in December 2016. Top-of-the-range versions of all three vehicles will be on display in Birmingham.
The CV Show 2017 will commence on the 25th April at the NEC in Birmingham.
New van finance
Looking for a new vanWe offer all the models from major manufacturers on flexible and affordable finance terms including van leasing, contract hire and hire purchase. Call NOW on 0845 021 0444 or submit your details online to see how much you could save!