Vansdirect at the IAA Commercial Vehicles Show in Hannover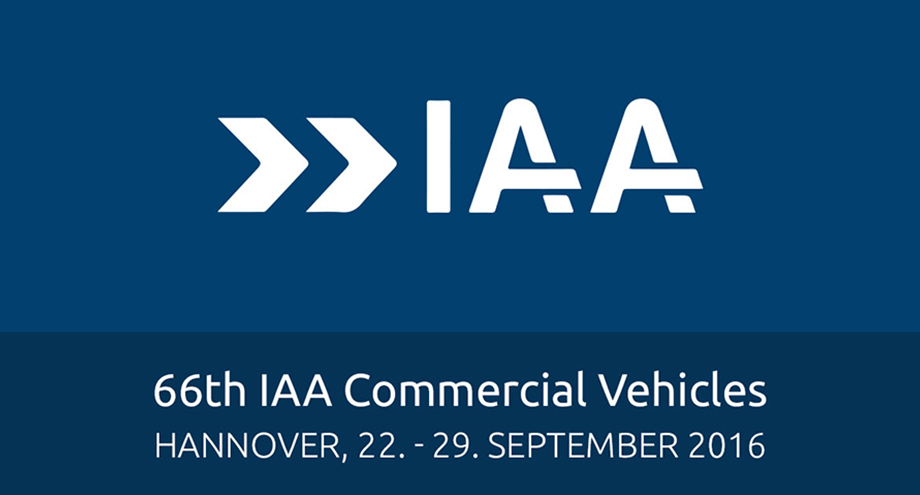 ---
The 66th IAA Commercial Vehicles Show in Hannover has just come to an end after a week of premieres, awards and concepts.
Vansdirect sent a representative over to Germany to get the inside track on new vans, innovations and future possibilities - and to take as many photos as humanly possible! These shows always spring a surprise or two, be it a wacky new concept or souped-up sporty versions of existing vehicles.
You may already know about the big award handed to the brand new Volkswagen Crafter last week. Volkswagen have pulled off an impressive feat with their new large van - it is the International Van of the Year for 2017 despite not even going on sale!
IAA Commercial Vehicles Show 2016 highlights
We got to see some Iveco vehicles at the show, including a futuristic truck (we were half expecting it to morph into some kind of robot a la Transformers), some more traditional trucks, a refrigerated conversion and their exceptional large panel van, the Daily, in chassis cab and traditonal panel van format.
We were intrigued to find a Fiat Talento in the flesh. For those unaware, the Talento is essentially the same van as the Renault Trafic and Vauxhall Vivaro. There's a fourth member of this group as Nissan recently announced the NV300, which we also saw at the show.
You'll notice a few slight differences - the lower grille is almost completely different and obviously the badges will be different, but the van's body and shape and crucially, the front lights (which are the giveaway) are identical.
New vans
We managed to catch a glimpse of the new van from MAN - the TGE. A world premiere, MAN decided to show their new van in 'tipper' form, with a doublecab in front. It's based on the International Van of the Year - the Volkswagen Crafter - so it has a good foundation on which to build.
Also revealed in Hannover was Nissan's 'EnGuard' rescue pickup concept, which we detailed earlier this week. Even though it's designed for a specific purpose we actually think it's a nice-looking vehicle!
The new Fiat Fullback - based on the Mitsubishi L200 - was also on show in Germany. We saw two versions; one 'bog-standard' and another more sporty-looking model that was prepared for some serious off-roading. Staying with pickups, there was also another recently-announced model, the Renault Alaskan. This is Renault's first entry into the pickup market, with their model based on the International Pickup of the Year for 2016 - the Nissan Navara. A good choice, then!
Toyota's new Hilux and Proace vehicles both made an appearance - the latter based on the newly-available Citroen Dispatch and Peugeot Expert. Other cool vehicles we saw include Renault's F1 car, a Mercedes-Benz truck with a 3-tonne payload, an identically-styled Renault Kangoo, Trafic and Master and a big red London bus!
New vans on finance
We can help with you with a brand new van. For unbeatable van finance deals as well as impartial advice give us a call on 0845 021 0444 or enquire online!