Sales of new vans decline in 2017 but market remains healthy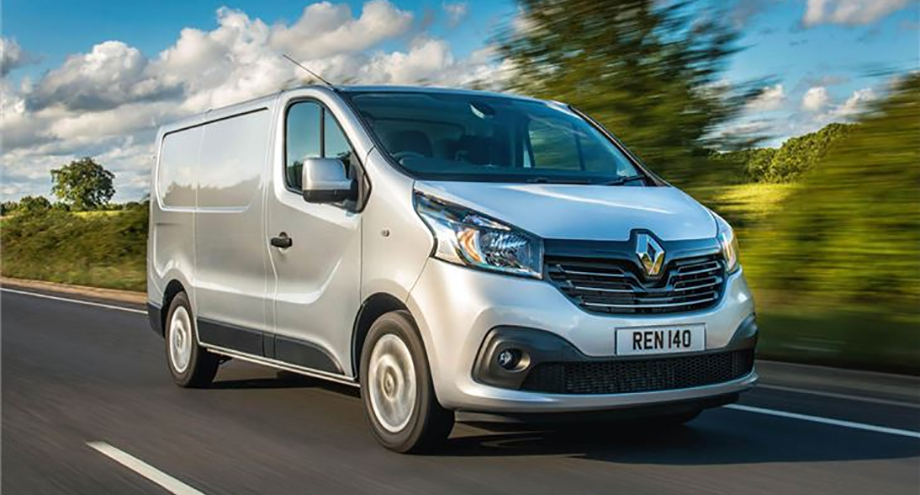 ---
According to the latest figures released by the Society of Motor Manufacturers and Traders (SMMT) the new light commercial vehicle (LCV) market saw a 3.6% decline last year - the first in five years - however demand for new vans remains high, with 2017 returning the third highest figures in a decade.
New vans and pickups
Over 360,000 new vans and pickups were sold in the last 12 months, driven mainly by increased sales of medium vans (2.0-2.5 tonnes) and pickups. In comparison, both the small and large van segments suffered a reduction in demand - the small van segment seeing a significant drop of 20.3%.
December was a good month overall, with registrations of new vans increasing 2.9% year on year. Pickups saw a 6.0% increase while large vans enjoyed a surge in demand of 7.5%.
SMMT Chief executive Mike Hawes said: "While the market has slowed in 2017, this was in line with expectations and demand remains at a high level. In fact LCV registrations have increased 62.5% since 2010. For 2018, however, we expect the economic and political uncertainty to continue to affect the market so government must rebuild business confidence and encourage operators to invest in new vehicles given fleet renewal is the fastest way to reduce overall emissions."
Ford vans continue to dominate
In terms of models sold, the Ford Transit Custom topped both December's and 2017's sales charts - a trend that shows no sign of ending soon. The Custom is still selling at almost twice the rate of its nearest challenger, while Ford has FOUR vehicles in the top ten for the year. The Custom, Transit (2nd, 27062 units sold), Transit Connect (5th, 19805 units sold) and Ranger pickup (10th, 13044 units sold) all feature - accounting for a huge 111,796 sales, well over a quarter of all vans sold.
Other vans in the top ten for 2017 include the Mercedes Sprinter (3rd, 23588 units sold), the Volkswagen Transporter (4th, 21898 units sold), Vauxhall Vivaro (6th, 18808 units sold), Peugeot Partner (7th, 14991 units sold), Peugeot Boxer (8th, 14062 units sold) and the Citroen Berlingo (9th, 13875 units sold).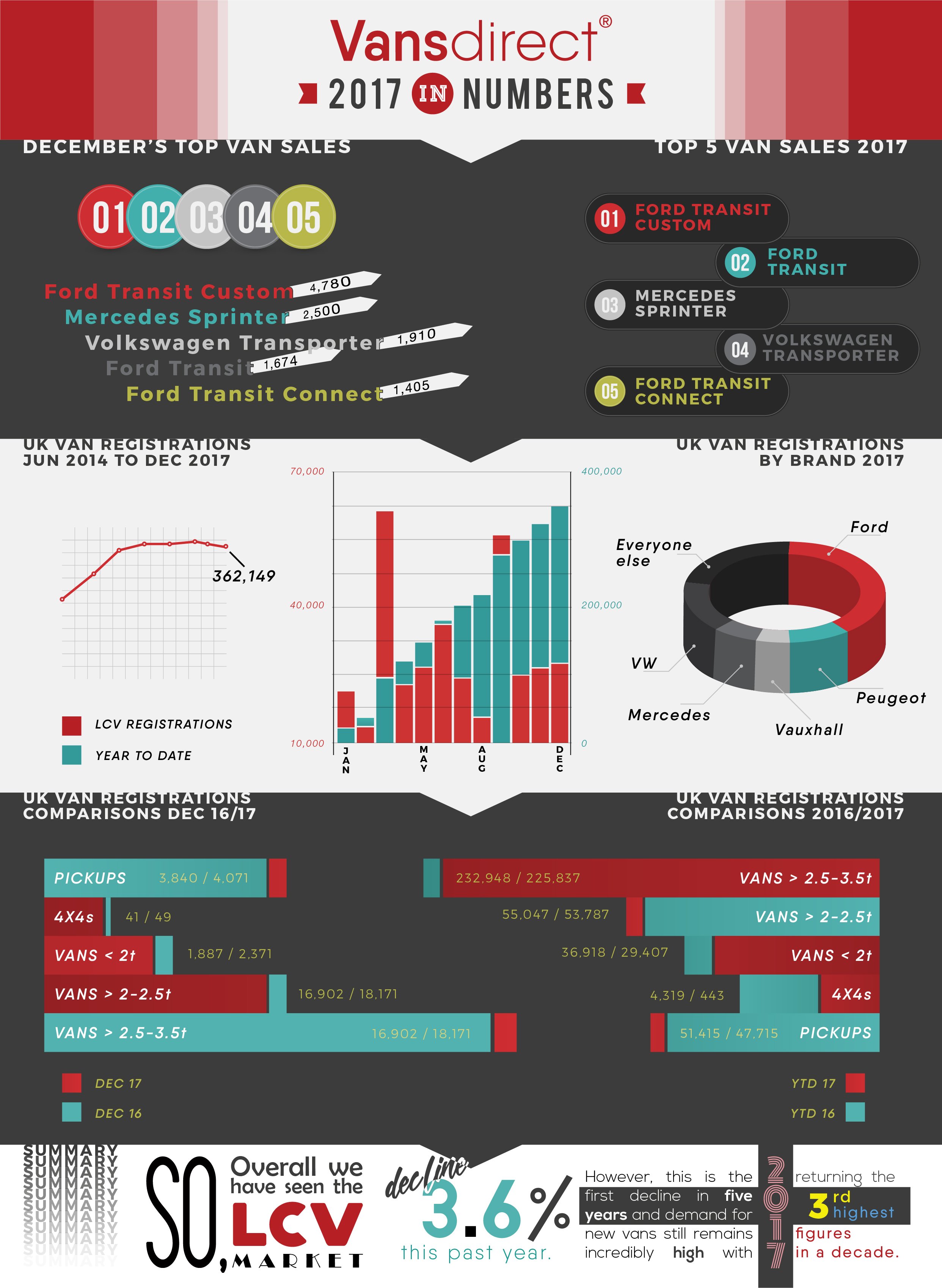 New van finance
Looking for a new van? Give us a call on 0800 169 6995 or enquire online and we'll get back to you!