Road safety week - Are you aware of the Dutch reach?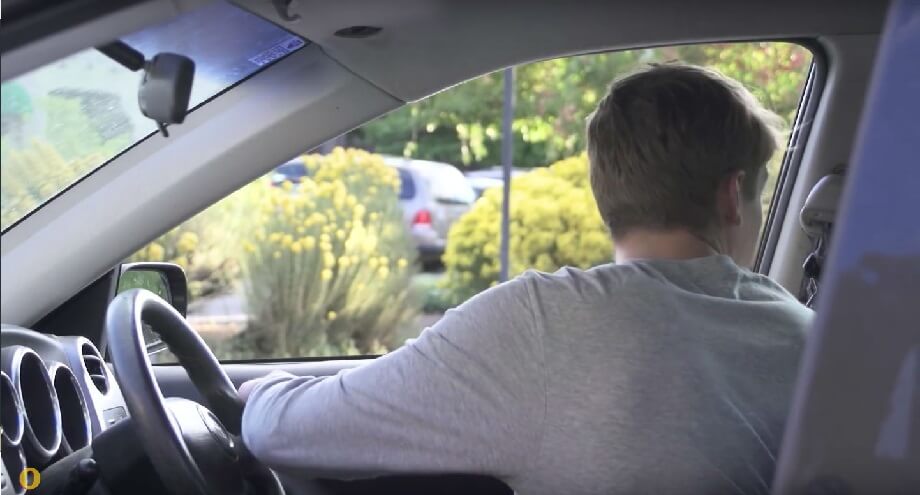 ---
This week is road safety week 2018 (19th-25th November) and this year the theme is encouraging road users to be bike smart. So what exactly is the Dutch reach? And how can it make the road a safer place for road users? Vansdirect reveals all!
The Dutch reach
Soon to be promoted in the Highway Code, it's probably a good idea that you know the Dutch reach when opening vehicle doors from the inside. The Dutch reach is being introduced into the Highway code alongside a number of other changes, following a review to reduce the number of road casualties and make roads a safer place for both cyclists and pedestrians.
What is the Dutch reach?
So, what is the Dutch reach? And how can it reduce the number of casualties for cyclists and pedestrians? Pioneered in you guessed it, the Netherlands, the Dutch reach involves opening a vehicle from the inside by turning and using the hand furthest from the handle. The idea behind this is that it forces occupants to look over their shoulder (typically a blind spot area) before swinging open the door of their vehicle, where there could potentially be a passing cyclist. In addition to the Dutch reach, also being introduced is a new 1.5 metre minimum distance for overtaking cyclists, this has been a vague area in the past simply stating drivers should give cyclists 'plenty of space'.
The problem
Figures have shown that 101 cyclists were fatally injured in road collisions in 2018, with numerous instances arising in cities and busy suburban areas, the exact kind of place where the government wants drivers to implement the Dutch reach. Figures have also shown that those on bikes are 63 times more likely to be killed or seriously injured than car drivers
Looking after vulnerable road users
Cycling and walking minister, Jesse Norman has commented on the importance of road safety, particularly for groups that he labelled 'vulnerable road users', stating: "Britain has some of the safest roads in the world but we need them to be safer still for all and particularly for cyclists, pedestrians and other vulnerable road users. Cycling and walking are increasingly being understood as crucial parts of an integrated approach to issues of health, obesity, air quality and town and city planning. But this will only happen if people feel safe on the roads."
A spokesperson for Cycling UK spoke of their delight with the introduction of the Dutch reach in the Highway Code, commenting:"Close overtakes and people opening car doors in front of cyclists are not only dangerous, they also put people off riding a bike. We're delighted the government has listened and we hope to contribute to the discussions regarding the amendments required to prioritise the safety of cyclists and other vulnerable road users."
In addition to this, the Department for Transport (DfT) are also publishing an updated national standard for cycling training manual, with the best safe-cycling practices.
Find out more about road safety week 2018 at www.roadsafetyweek.org.uk
Tips for cyclists to stay safe on the road
At Vansdirect we've put together six tips to help ensure cyclists are safe on the road:
Watch out for cyclists at junctions
Always use your indicators
Check for cyclists before opening doors by using the Dutch reach
Give cyclists plenty of space when approaching them and when overtaking them
Watch out for the signals of cyclists
Leave your phone well alone
New vans on finance
At Vansdirect we're proud to promote Road Safety Week 2018 and openly encourage all road users to be bike smart. We also have a massive range of brand new vans for sale and unbeatable van finance options including van leasing, contract hire and hire purchase, Vansdirect is the smart choice for all things new vans! Simply fill in a contact form or call us on 0800 169 69 95 for a friendly chat regarding all of your new van needs, we also offer cars!