Renault vans reveal battery shortage has slowed down Kangoo ZE sales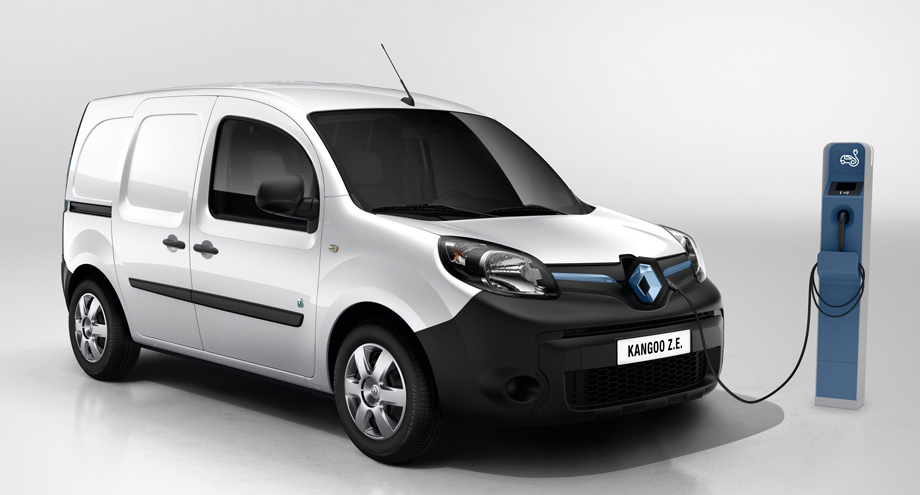 ---
Renault vans have revealed that a shortage of batteries has been hindering their ability to sell as many Renault Kangoo Z.E vans as they would wish.
Renault Kangoo ZE
According to brand manager of Renault vans, Steve Wilson, demand for the Renault Kangoo ZE has exceeded the number of batteries available with production volumes of the electric van also suffering, he admitted that it could be as long as a six month wait to get your hands on a Renault Kangoo ZE from time of order, commenting:
"We sold 306 Kangoo ZE 33s last year and we could have sold a lot more if we'd had better availability, the demand for the ZE 33 has rocketed. Order a ZE 33 today and it could be six months before it is delivered."
This battery situation should hopefully improve over the coming months, with Renault vans aiming to increase Renault Kangoo ZE registrations in all the countries it is currently sold in from 10,000 in 2018 to 15,000 this year. Wilson also pointed to their "healthy order bank", commenting:
"If we get the vehicles then we should be able to double UK sales by December."
Demand for the Renault Kangoo ZE is being driven by the attempt of businesses of all sizes to reduce the emissions of their vehicles, often as a consequence of increased pressure from customers who are environmentally aware. The arrival of London's ULEZ in conjunction with a roll-out of Clean Air Zones in a growing number of UK cities is certainly having an impact also, despite the fact that Euro 6 diesel engines will not be penalised if they entre these zones.
Wilson also believes that businesses are also appreciating how attractive an option the Kangoo ZE is in terms of cost of ownership, with the government plug-in grant cutting the front end cost and the cost of electricity required to power one to 120 miles costing only £3 to £4.
The first UK deliveries of the electric Renault Master van are expected in the coming months, appearing ahead of right-hand drive models of the Volkswagen Crafter and Mercedes-Benz Sprinter electric vans which are both yet to be available on UK shores. Wilson was questioned on any plans for an electric Renault Trafic van, commenting: "There's nothing we can confirm at present"
Wilson did however confirm that facelifted versions of the Renault Trafic and Renault Master will be available this summer!
Renault vans on finance
Looking for a new van bargain? Check out our Renault vans sale, with brand new Renault vans for rock bottom prices and cheap van finance options including van leasing, contract hire and hire purchase all available! Interested? Simply fill in a contact form or call us on 0800 169 69 95 to get the ball rolling today, we also offer cars!