Nissan EnGuard rescue vehicle concept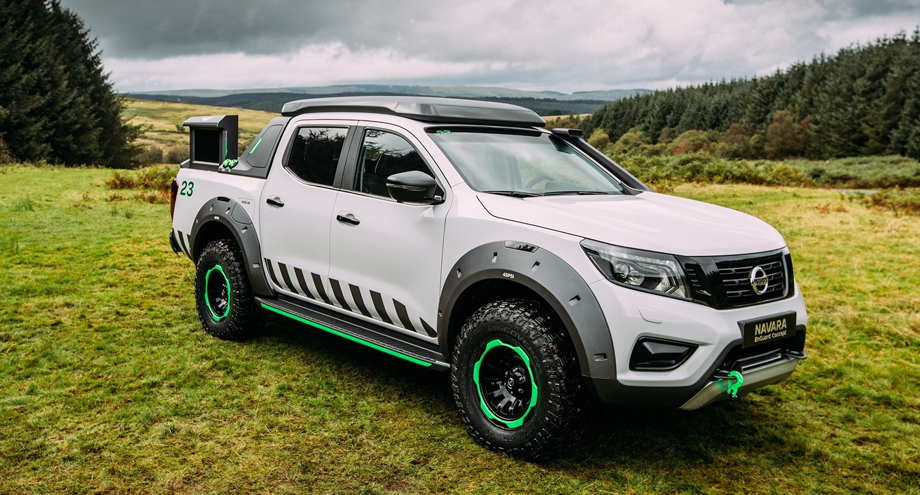 ---
Nissan has revealed an emergency rescue concept vehicle based on its Navara pick up at the IAA Hannover Motor Show.
The concept features two portable battery packs, utilising the same technology used in the Nissan Leaf and e-NV200 production models. There is a slight difference in that the battery packs are charged by the Navara's diesel engine and can also be used to power rescue or recovery equipment.
'EnGuard' reimagines the Navara pickup as a mobile base for rescue workers and offers a payload capacity intended to provide life-saving support in remote locations and adverse conditions. It comes complete with an advanced drone so that rescue crews can obtain intelligence regarding any possible dangers that lie ahead.
The Navara's ride height has been increased by 50mm for this concept, giving additional ground clearance while both the front and rear tracks have been increased to 1620mm for extra stability over harsh terrain. On the driver's side A-pillar there is a snorkel which raises the engine's air intake in the event of having to wade through water.
Nissan Navara - a lifesaver?
The tailgate is dropped to reveal a load bed packed with rescue equipment which is stored neatly in two trays for easy access. The upper tray extends to the full length of the load bed and houses the lighter items such as radios, torches, ropes, a shovel, an axe and a fire extinguisher. In the lower tray there are bigger, heavier items like an oxygen tank, resuscitation kit and life jackets.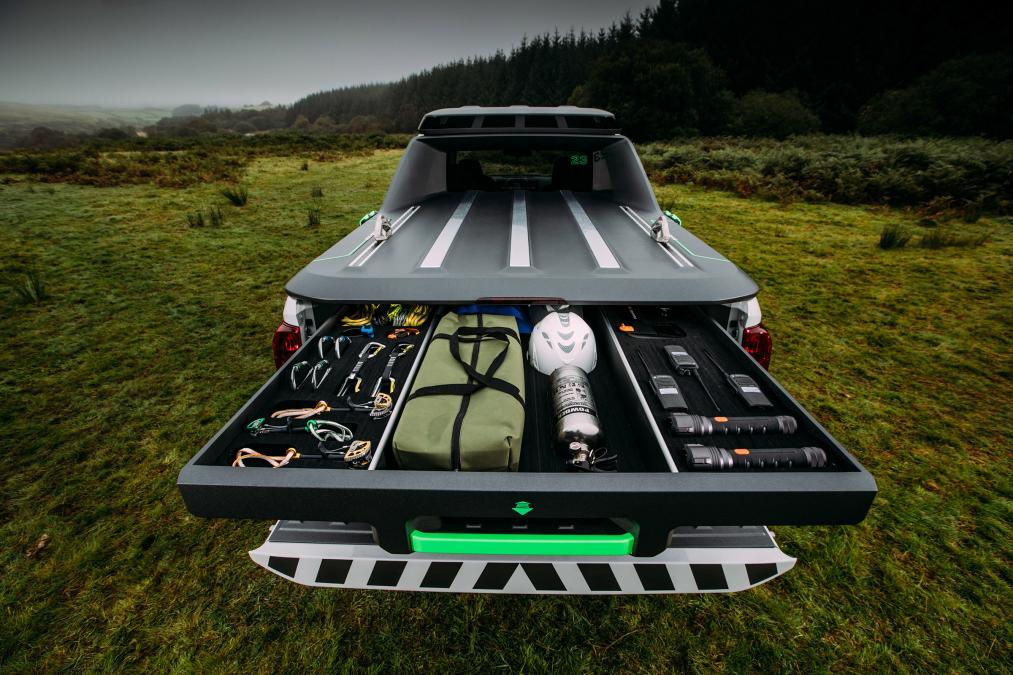 On each side of the lower tray there are battery packs which, when docked, are constantly charging so that they are always ready for use when required.
On the edges of the rear deck there are motorised pop-ups; on the driver's side there's emergency medical equipment while the passenger side features a 20.5 inch HD screen which is used to display the footage being captured from the drone.
Nissan LCV Vice President Phillippe Guerin-Boutard focussed on the potential real-world use of the EnGuard concept vehicle: "The Navara EnGuard Concept opens a new chapter in the Nissan Intelligent Mobility vision, featuring our commitment to zero fatalities and zero emissions. Our prototype EV portable battery pack reveals how Nissan will integrate its world-renowned EV battery technology and expertise into new sectors in the future."
New vans
Check out our range of Nissan vans as well our pickups! For advice on all things van-related, give us a call on 0845 021 0444 or enquire online.