New Peugeot Expert review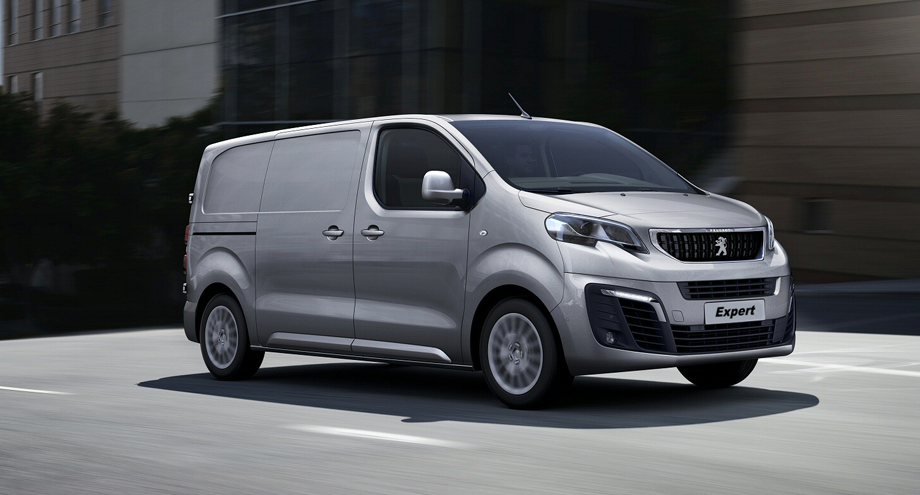 Vansdirect reviews one of the medium van segment's big hitters, the Peugeot Expert. Vansdirect also discovers what gives the Peugeot Expert its very relevant name.
Peugeot Expert Introduction
The Peugeot Expert is a sophisticated and modern van that leads the way in terms of payload in the medium van segment, with the ability to carry up to 1400kg of cargo. The Expert is also capable of towing up to 2.5 tonnes. In conjunction with the impressive payload and towing capacity, the Expert is also affordable to run while carrying and towing your cargo, achieving a fuel economy in excess of 50 mpg.
Peugeot Expert Size
Flexible in line with the requirements of your business, the Expert is available in three body sizes: Compact with a maximum load length of 2162mm, Standard with a maximum load length of 2512mm and Long with a maximum load length of 2862mm. The Expert caters for a variety of different types of businesses and lengths of cargo. Whereas load volumes range from 5.1 to 6.6 cubic metres. Only available in one height, all body sizes have no problem when encountering multi-storey car parks.
Peugeot Expert Engines
The Peugeot Expert is available with four different engine outputs: 95ps, 115ps, 120ps and the most powerful 150ps output. Each of these achieves a fuel economy of greater than 50 mpg on the combined cycle; with the most economic being the 115ps engine, capable of a very impressive 55.4 mpg. What makes this figure even more impressive is looking at the rivals to the Peugeot Expert and their economy figures. The Ford Transit Custom is capable of 46.3mpg (105ps derivatives), while the Volkswagen Transporter is capable of 47.9mpg (102ps derivatives). Both are big hitters in terms of the medium van segment and LCV's as a whole, both with significantly lower mpg figures than the Peugeot Expert.
Peugeot Expert: Not just a panel van
Require extra seating to carry your crew to the job location? The Peugeot Expert is not just available as a panel van, there is also seating for 6 offered, with the Expert crew van. Available in Standard and Long lengths, despite the extra seating, the crew van still offers an impressive 4 metres cubed of load volume and a maximum payload significantly in excess of 1000kg and an additional 73 litre storage compartment under the back row of seats.
Peugeot Expert Features
Available with 3 different Trim levels (S, Professional and Professional Plus), the 'S' Spec includes as standard: twin-sliding side doors, a full steel bulkhead, Bluetooth, cruise control and so much more.
Require slightly more luxury? The 'Professional' spec adds features such as: Rear parking sensors, a 7 inch touchscreen with digital radio and air conditioning. Keeping you cool and comfortable on the longest and most arduous of journeys.
Still not satisfied with the abundance of features available? The 'Professional Plus' Spec adds body coloured exterior features, 17 inch alloy wheels, front and rear parking sensors, rear view camera, automatic windscreen wipers, automatic headlights and so much more.
Peugeot Expert Finance
Get this impressive and professional van on a flexible finance deal from only £175 per month - Call us NOW on 0845 021 0444 or enquire online and we'll get back to you ASAP!