The new Ford Transit Custom AUTO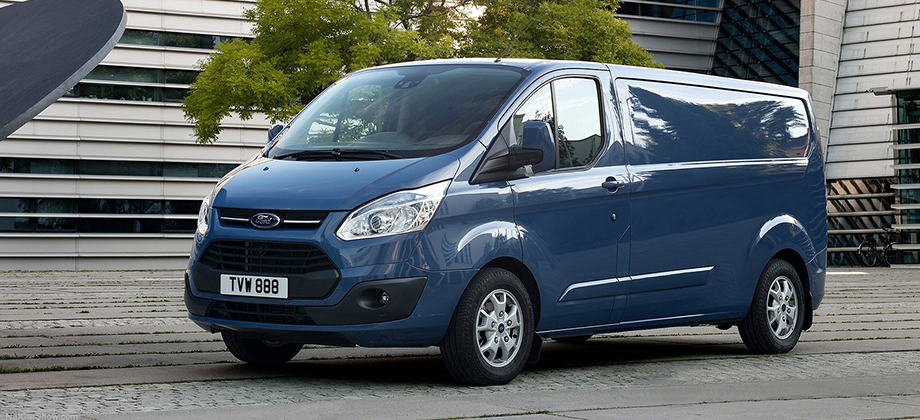 ---
Ford's flagship vans, the Transit and Transit Custom, are about to be made available with six-speed transaxle (transmissions, differential and driven axle components) automatic transmissions.
Ford Transit Custom with automatic transmission
Despite the increasing trend for new vans designed for city centre courier work, automatic transmissions remain a niche proposition for one-tonne vans. Generally, manufacturers don't offer medium or large vans with automatic transmissions - the third generation Transit being the last to have the option. Known as Durashift, the automatic gearbox was hampered by a number of problems.
Times have changed and Ford believes it has identified a growing demand. The six-speed transaxle has been developed in North America and is already used on vehicles like the Ford Taurus and Ford Explorer. The same transmission will now be offered with the Transit Custom and front-wheel drive versions of the Transit.
Having been in use in American Ford vehicles for a decade, the automatic transaxle gearbox is a proven performer. It's renowned for its slick and smooth gearshifts which are facilitated by a fluid coupling (known as the torque converter clutch design) instead of a traditional mechanical clutch. This durable transmission has a torque capacity of 415Nm.
For the Transit, Ford has optimised the shift programme to maximise the brand new 2-litre EcoBlue Euro 6 engine's efficiency. Early upshifts and a locking torque converter are used to enhance fuel economy.
There are no official manufacturer's fuel economy figures as of yet, however, based on the CO2 emissions for the Ford Transit Custom (174g/km) and the Ford Transit (189g/km) it's safe to say that the automatic transmission will be less fuel-efficient than its manual counterpart.
Ford has implemented a number of intelligent features on both vans designed to make them easier to drive. The transmission can detect when the van is travelling on a road with a steep gradient or with a heavy load and subsequently adjusts the shifting strategy for optimum performance.
An adaptive learning features enables the transmission to adapt its shift performance as well as the frequency at which it changes gears over the lifetime of the van - based on how it is driven. Finally, a 'SelectShift' option allows the driver to change gears manually.
New Ford Transit Custom on finance
The new Ford Transit Custom with automatic transmission is just around the corner. You can register your interest by enquiring here or alternatively give us a call on 0845 021 0444.