Major van fleets encouraged to commit to clean vans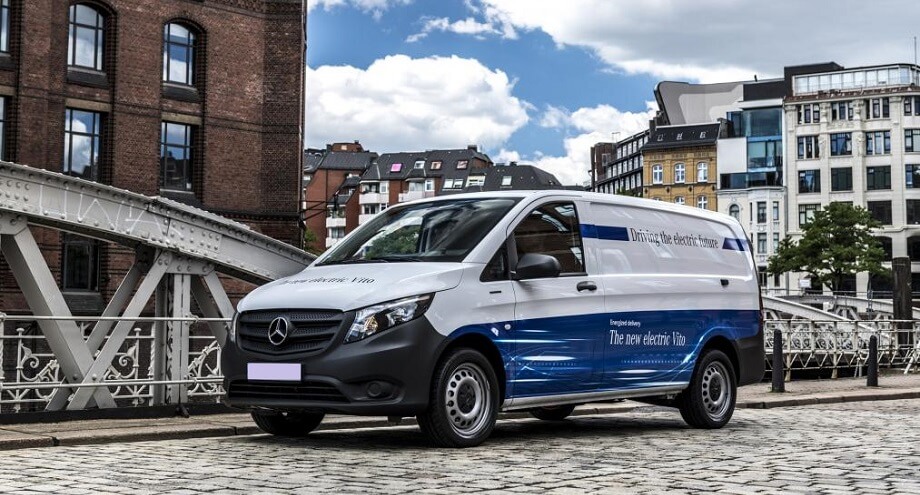 ---
Leaders of the UK's major van fleets are being pressed to make a clean van commitment after research revealed that pollution from diesel vans in their lifetime could cost the NHS up to £25,000.
Clean van commitment
Global Action Plan, the organisation behind national Clean Air Day, have called upon the UK's biggest van fleets to lead by example when they sign up to a commitment to replace a number of their vans with models that have the capability of zero emissions driving. They emphasise that replacing diesel vans with vans capable of zero emissions, ideally electric vans which are pure-battery, could save lives and millions of pounds in spending by the NHS on health problems caused by van emissions in urban areas.
Diesel vans cost nearly £25,000 over a nine-year lifecycle
Research conducted by the University of Oxford and the University of Bath revealed that the overall damage to health as a result of car and van emissions cost the NHS and society a total of £6 billion on a yearly basis, with close to 90% thought to be resulting from diesel vehicle emissions. Responsible for £2.2 billion of this cost are thought to be the UK's 3.7 million vans. The worst affected areas are those in the inner city, whilst a diesel van is responsible for £24,555 of health costs over a nine-year lifecycle.
Shift to zero emissions to reduce health costs
The average health cost of a diesel van is £5,107, in comparison with the lifetime cost for a battery electric van accounting to £1,443, health costs in this case relate to ancillary emissions including tyre and brake wear. The total health cost per van figure is likely to be affected by the van's age in conjunction with the driving style and mileage, however a move to zero emissions will reduce health costs in all cases.
The plan
The aim of Global Action Plan initially is to secure the backing of 100 of the largest van fleets in the UK, as they have the scope to make the most impact as they account for hundreds of thousands of vans. Signatories will be revealed at the Global Zero Emission Vehicle Summit which is set to be held in Birmingham on September 11th and 12th. Roundtable discussions are currently underway between van fleet leaders, their company chief executive officers and clean van commitment organisers. Global Action Plan have revealed that they have already heard from 60 percent of the targeted van fleets, stating they are considering becoming part of the group, these represent a total fleet size in excess of 100,000 vans!
Adopting clean technologies
Partner at Global Action Plan, Chris Large commented on the opportunities for companies in adopting clean technologies in their van fleets:
"We highlight this not to bash diesel, but to impress the need for urgent action. I believe there are some huge opportunities for those organisations that decide to lead on adopting clean technologies in their fleet. This is an open invitation for large fleet operators to join this Clean Van Commitment, to be part of the leading van fleet operators who are showing that we do want to solve this problem."
Improving air quality
London deputy mayor for Environment and Energy, Shirley Rodrigues commented on the importance of improving air quality particularly in the area of London:
"As part of our targets for a zero-carbon city by 2050, electrification of our fleet is absolutely critical. We need to clean up London's dangerous air and we need to act now. Our partners and businesses have a role to play in improving air quality."
Electric vans on finance
Looking for a new van and want to do your bit for the environment? You can get your electric vans direct from Vansdirect, with a massive range of models available and cheap van finance options which include van leasing, contract hire and hire purchase. Interested? Simply fill in a contact form online or call us on 0800 169 69 95 to get the ball rolling today, we also offer cars!