Louis Foster heads to Donington Park this weekend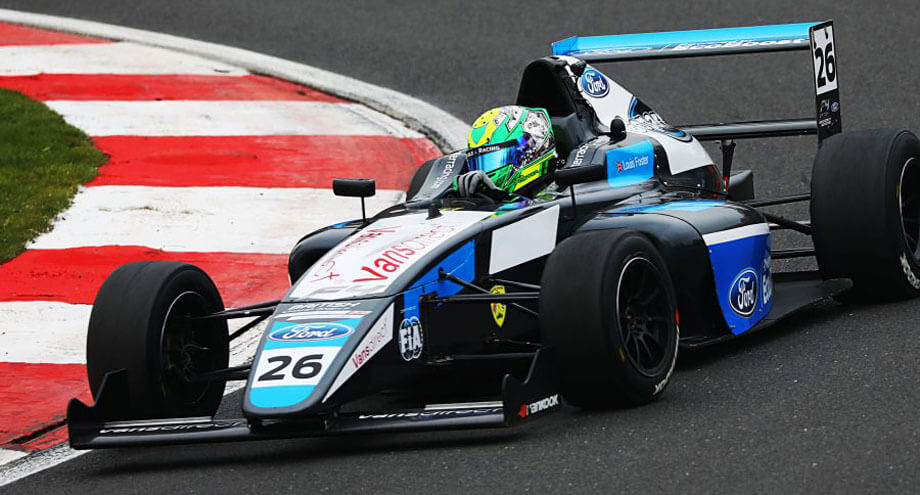 ---
Vansdirect sponsored Louis Foster heads to Donington Park this weekend as the talented 15-year-old looks to continue his excellent start to his debut campaign in British F4.Vansdirect previews the action!
British F4 - Race Weekend Two Preview
Fresh off the back of a winning opening weekend at Brands Hatch earlier this month, Louis travels to the Leicestershire-based circuit hoping to continue his success in the second round of races.
Making his single-seater debut at the season-opener, the 2018 Ginetta Junior Rookie Champion entered the opening round with high hopes yet acknowledging the fiercely competitive grid that makes up this year's British Formula 4 Championship. The competitiveness of the series was clear for all to see across the opening weekend with only the finest of margins separating those at the tight end of the field.
Competing well at the front of the field across the weekend, the Vansdirect sponsored driver departed Brands Hatch with an impressive collection Championship points thanks to 7th and 4th place finishes as well as taking the race victory in just his second showing for the Double R Racing team, taking overall third place in the driver standings.
This weekend brings another new and exciting challenge for Foster as he makes his way to the 1.957 mile Donington Park National Circuit. The sweeping corners and fast back-section produces thrilling racing with the drivers having plenty of overtaking opportunities around the picturesque circuit.
Despite being a British F4 rookie, Louis Foster has great memories at the circuit from his time in Ginetta Juniors with last year's race weekend bringing Louis his first podium, first fastest lap and his first overall victory!
Possessing less single-seater experience than many of his counterparts, the Vansdirect sponsored racer acknowledges the new challenge that Donington Park will provide this weekend as he continues to find his feet.
Louis was upbeat of his chances ahead of the weekend, commenting:
"It was great to taste some success at the season-opener but Brands also showed how tight things are going to be this year. Within British F4 I am getting to pit my wits against some fantastic drivers and I am glad to say that we were really in the thick of it. The challenge though is to ensure we are in the mix consistently and to do that we have to be right on the money in every session. I've got happy memories of Donington Park from last year in Ginettas so I'm hoping we can make some more this weekend!"
Louis' weekend at Donington Park begins with testing on Thursday, followed by qualifying on Saturday at 12:05, with the first race of the weekend at 17:05. Sunday then hosts two races at 10:45 and 16:25, with the afternoon's race broadcast live on ITV4.
Cheap new vans
Vansdirect are proud to partner with Louis Foster throughout his debut campaign and you can keep up to date with all of his progress in the Vansdirect blog. We're also proud to offer an unbeatable range of cheap new vans and cheap van finance options including van leasing, contract hire and hire purchase. Interested? Simply fill in a contact form or call us on 0800 169 69 95 for a friendly chat regarding all your new van needs.