How to choose the right new van for your business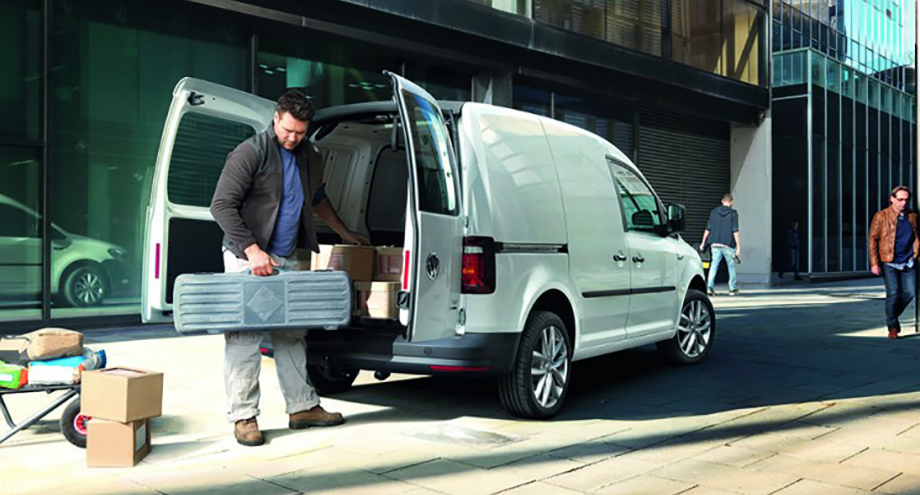 ---
You've decided you need a new van. Your old one may be on its last legs, or you might just fancy a new and improved Euro 6 compliant van with a 17-plate.
Whatever your reason for buying a new van, it's important to choose the right one. Resist the urge to buy the best-looking or cheapest new van - just because it's nice to look at or an amazing bargain, doesn't make it the best new van for your business. Choosing the wrong van - or even finance method - can result in huge cost and efficiency ramifications for you and your business.
There are so many different vans to choose from. Car-derived vans, compact vans, short wheel base, long wheel base, pickups, conversions .and that's before you factor in the specifications of each van. So where do you start?
New van pricing
It's natural that price sits somewhere near the top of your priority list when looking to buy a new van. Everybody has a budget - it helps to narrow down your options - but it shouldn't shape your buying decision. Make sure you understand the different types of finance available.
Van Leasing (or Finance Lease) offers a low monthly rental price, but there's a balloon payment due at the end of the term. Contract Hire is slightly more expensive but maintained deals allow you to budget easier without the risk of unforeseen maintenance costs. Finally, you can choose Hire Purchase if you absolutely must own your new van. There are no usage restrictions, although HP is naturally the most expensive as you are acquiring ownership of the van.
Speak to the relevant people in your business. This will allow you to identify the basic specification for your new van, so you can grab that bargain deal so long as it meets your requirements.
Van drivers
The first employees you should speak to are your drivers. They are the ones who use the vans, so it's logical that they have some input with regard to the purchase of any new vans. At the very least, the van needs to be comfortable and practical. Is there anything that would make your driver's lives easier?
Another important consideration is whether or not your drivers have the skill and experience required to drive any potential new vans. Competence and preparation will reduce the risk of a road traffic accident.
Payload
When buying a new van, one of the most important aspects to consider are its capacities and dimensions. By this, we mean payload, load volume, maximum load length, height and width. Imagine taking delivery of a new van then opening the side or rear doors only to find it's too short for your 4 metre pipes or 8'x4' boards or worse still - has a load limit which is less than the items you need to carry. Downtime...lost work...Not good.
If you regularly need to carry specific items like lengths of pipe/carpet, a frail, 8'x4' sheets or even Euro pallets - always make sure your new van is capable of carrying the weight and/or accommodating the items you need to carry. Exceeding your van's payload limits is not only dangerous to you, your passengers and other road users - it's illegal.
Van usage
While your drivers' views are important, it's fairly likely that they won't have considered aspects like fuel, mileage and journeys. Think about passengers, loads and destinations. Bigger loads will need a van with more power.
When it comes to fuel, the decision to opt for petrol or diesel will be based largely on how the van will be used. Will you be spending a lot of time undertaking long journeys up and down the motorway? Or based in the city with a lot of stopping and starting? Maybe you need the extra torque offered by a diesel engine.
Don't forget to calculate your annual mileage. This can have an impact on the van finance package you eventually choose. For example, exceeding agreed mileage on a contract hire agreement can incur financial penalties while doing so on a lease agreement means you could reduce your van's value and affect your ability to obtain the balloon payment when the time comes to sell.
Van efficiency
Simple best practice procedures can have a big impact on the efficiency of your van(s). By driving conservatively and cautiously you can save fuel (and reduce the stress on your brake pads and discs), but you can also get a new van with features like Stop/Start which help reduce your fuel consumption.
Buy a new van
If you're looking to buy a new van, then you're already in the right place. We have a fully-trained team of van experts, ready to offer friendly and impartial advice on all the new vans in our range. We offer a number of flexible and affordable finance options for any and all requirements. What's more, when you buy a new van from us you'll get free delivery and a year's roadside cover. Why not give us a call for a quick chat about your next new van? Or, you could always make an enquiry online for a callback at a time that's convenient for you.
The best new van deals
You can find the best new van deals right here at Vansdirect! Our range covers all vans under 3.5-t Gross Vehicle Weight (GVW) which includes everything from small to large vans and pickups to conversions. You can choose to lease, hire or purchase any of the new vans in our range. This week's best new van deals include the Citroen Berlingo Enterprise from just £125pm, Ford Transit Connect from only £139pm, NEW Peugeot Expert from only £175pm, Peugeot Boxer Professional from £169pm, Mercedes Sprinter from only £230pm and the Mitsubishi L200 from only £179pm. Meanwhile the incredibly popular Ford Transit Custom is available in both short and long wheelbase - and double/crew cabs - in top-spec 'Limited' trim from only £179pm.
Get a new van on finance
If you need a new van, you can check out the range here. Found something you like? Give us a call NOW on 0845 021 0444 or submit your details online for an amazing deal on a brand new van. Remember, stock is limited so be sure to get your hands on a new van bargain before it's too late!