Business Manager All Set To Show Her Sporting Mettle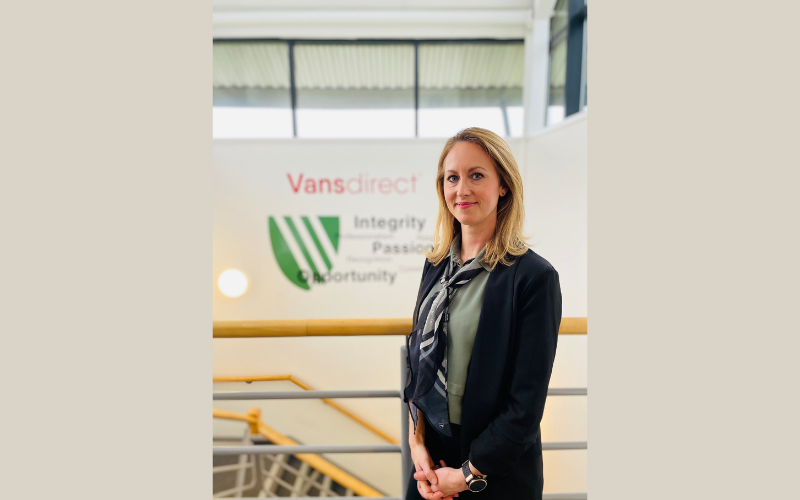 Vansdirect is supporting one of its managers as she puts her sporting mettle to the test in a mammoth challenge in extremely testing conditions.
Lucy Greedy, the company's Business Support Manager, has qualified for the 70.3 Ironman World Championships, which take place in Utah in October.
Vansdirect, the Newport-based national online retailer, is backing Lucy, 43, by helping with her travel costs and providing cycling gear.
The official championships, being staged in St George on October 28, comprise a 1.2-mile swim in a reservoir, a 56-mile bike ride and a 13.1-mile run over hilly terrain - all taking place in temperatures averaging 29 degrees Celsius.
Super fit Lucy will be pushing herself to the limit in the months leading up to the American challenge, by competing in:
- Tour of Pembrokeshire - a 105-mile bike ride on May 14
- Titan Middle Distance Triathlon – a 1.2 mile swim, 60-mile bike ride and 13.1-mile run on June 18
- Ironman Cork – a 2.4-mile swim, 112-mile bike ride and 26.2-mile run on August 14.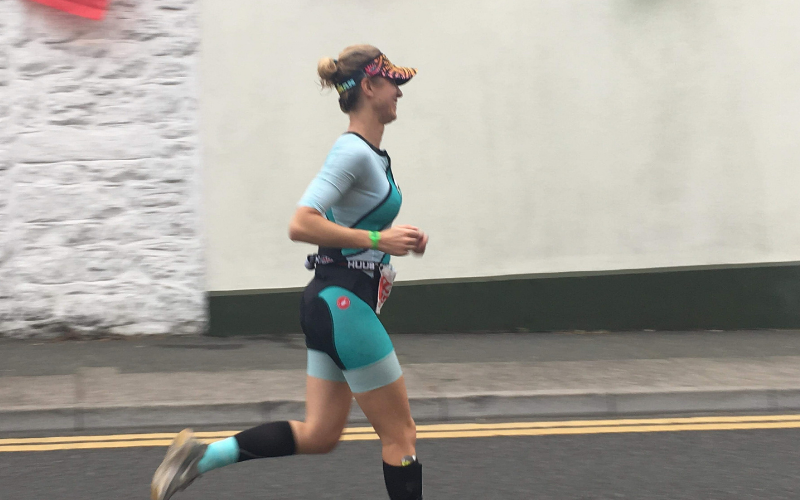 Gregor Mackie, Operations Director of Vertu Ventures, of which Vansdirect is part, said: "This is a huge achievement, and we want to celebrate Lucy's sporting prowess by supporting her in this prestigious world class competition.
"Lucy astonishes her colleagues with her tough fitness regime, stamina and determination - she is an inspiring sportsperson and fantastic role model.
"She has worked incredibly hard and everyone at Vansdirect will be cheering her on in October.
"She is a great ambassador for the company and the sport, and she deserves to be part of this event after what she has put into attaining such high levels of peak fitness."
Simon Verona, Managing Director at Navigator, said: "Navigator is delighted to sponsor Lucy in her endeavours to attend the World Iron Man Championships. We love her dedication and determination to be one of the best in the world in her class and wish her every success."Antony Eustace from A-Plan Insurance said: "We at A-Plan Insurance have been working alongside Vansdirect for a while now and are proud to add our support to Lucy's World Championship participation. We wish her the very best of luck and look forward to hearing more about her fantastic achievements in Utah! Go Lucy!"
Tom Handford, Co-Founder and Director of Fleet Packs said: "We are delighted to be supporting Lucy for her upcoming Ironman World Series. The determination, mental and physical strength Lucy shows are an example to us all. Lucy will be supported from afar by all the team at Fleet Packs."
Lucy, who is competing in the 40 to 44 age section of the World Championships, said: "It's great to work for such a supportive company, which likes to help people develop their full potential - in my case both inside and outside work.
"I am grateful to Vansdirect for supporting me in an activity that contributes to my wellbeing, my desire to be extremely fit and my competitive streak, which all lead to an amazing sense of achievement."
Lucy's weekly training schedule started off at about eight hours a week in January, building up to 18 by the summer. It comprises of swimming, cycling and running, as well as Pilates and yoga to keep her body supple, in addition to core strength training sessions.
It is the first time the Ironman World Championships, which describe St George, Utah, as 'The Land of Endurance', have been held there.
Top professional and age-group triathletes from around the world will test their mettle in the shadows of the area's stunning red rock canyons.
The challenging course, with breathtaking views of American Southwest scenery, is an athlete-favourite that attracts the best in the sport and high levels of spectator support.