Citroen Berlingo vs. Peugeot Partner - What Are The Differences?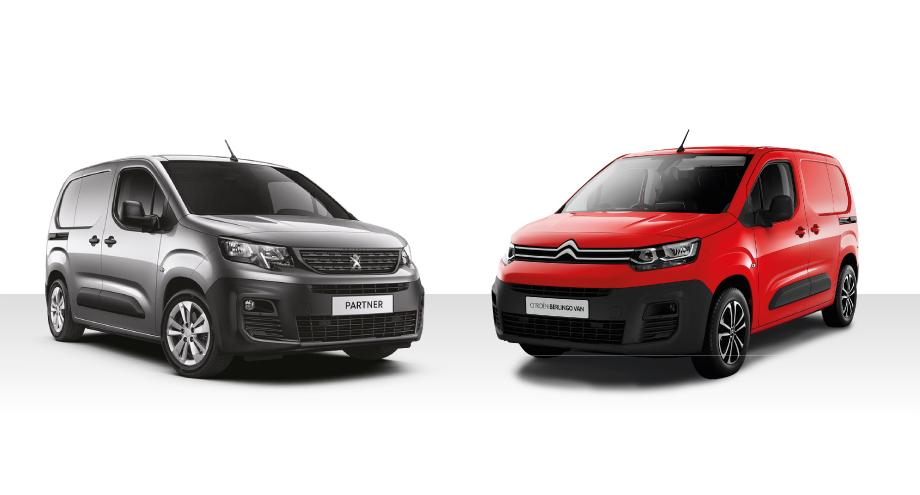 ---
Is the Citroen Berlingo the same as a Peugeot Partner?
Both Citroen and Peugeot are brands that boast bold designs and always provide a practical and reliable driving experience - with the Berlingo and the Partner, you can expect nothing less. Get ready to meet the perfect driving companion, as the Berlingo and Partner have been designed to make your busy work day just that little bit easier.
Each of these models are highly capable and you can rely on them to be exceptionally good at their jobs. The Berlingo is highly versatile, practical and intelligent; it's perfect for those longer days and the Partner is the ideal commercial companion to assist you throughout your working day.
Both vans are of high quality and combine elements of comfort, style and reliability. With a range of engines to suit all budgets and professional needs, alongside an array of dimensional specs, you'll be able to find the perfect Berlingo or Partner to suit you.
Here are some more specific similarities and differences between the Berlingo and Partner:
Exterior - Citroen Berlingo vs Peugeot Partner:
The Berlingo has adopted the iconic Citroen design as the distinctive and enlarged front end is specific to the brand's new Chevron models. You can also add a touch of your own personal style to your Berlingo as there are five stunning colours to choose from.
The Partner has been designed to be an indispensable tool for mobility with a unique character. The Peugeot Partner has a robust and confident look, alongside a vertical grille and sculpted headlights. To further enhance the appearance of this practical vehicle, the Partner has a short, horizontal bonnet, a high waistline and reduced overhangs.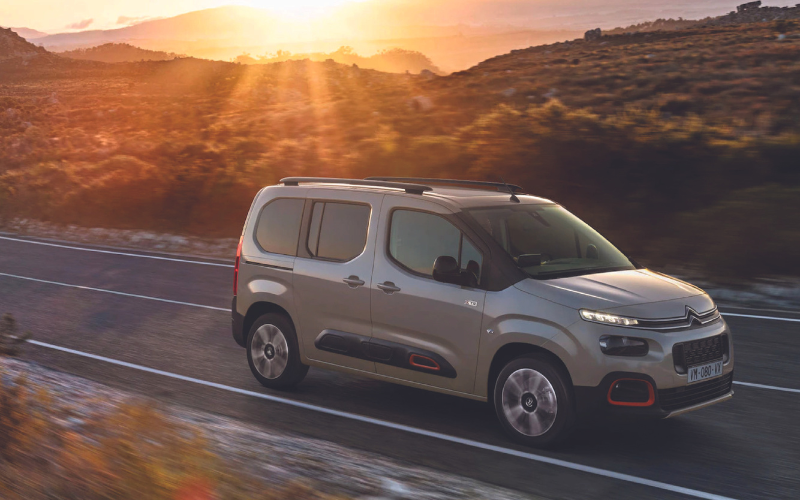 Inside the cabin - Citroen Berlingo vs Peugeot Partner:
Comfort is an important factor to consider when buying a van - luckily for you, both the Berlingo and the Partner score very well in this department and you'll experience ultimate comfort with every journey.
With the Berlingo, you'll notice it has been specifically designed to offer all of its occupants' extreme comfort and is an outstanding vehicle. The interior is filled with light and you'll find 92 litres of storage space to provide you with plenty of room throughout your working day. The 8" touchscreen puts the digital world at your fingertips and you'll experience four connectivity technologies including wireless charging for your smartphone, 3D navigation, voice recognition and Mirror Screen. In addition to this, the Berlingo is equipped with Citroen Connect Box with Emergency and Assistance to provide you with extra peace of mind.
In regard to the Interior of the Partner, the storage compartments haven been designed to be easily accessible and have been cleverly arranged throughout the cabin. In order to secure your load safety, six lashing rings are provided as standard, and you can even add four others at mid-height with the Loading Pack option. The sliding door maximizes accessibility alongside the rear swing panelled doors, which supply a maximum opening width of 1.20m. Furthermore, with the Professional specification level, the Peugeot Partner is equipped with the modular Multiflex bench seat. This increases the load volume by 400 litres and load length of up to 3.0m on the STANDARD length and as much as 3.35m on the LONG length, whilst also still being able to retain the possibility of seating two people thanks to the foldable side passenger seat.
Spec, weight, dimensions - Citroen Berlingo vs Peugeot Partner:
The Berlingo offers three configurations including the Berlingo Van M 650, Berlingo Van M 1000 and Berlingo Van XL 950. In contrast to this, the Partner also offers three configurations including the Partner STANDARD 1000, Partner SDTANDARD 650 and Partner Long 950, however, there are 8 different dimensions available alongside these configurations.
Despite the difference in the number of dimension configurations available, both vans have the same highest load volume of 4.4 m and the same highest load length of 3440 mm.
What's also worth noting, is that the Berlingo with the largest load length of 3440 mm, can support a payload of between 940 and 953 kg, which is slightly higher than a Partner with the same load length, supporting a payload of up to 940kg.
In terms of engines and performance, each van offers a variety of engines and both offer automatic and manual drives. The Berlingo offers BlueHDi 100 and BlueHDi 75 for turbo diesel/manual, PureTech 110 S&S for Petrol/6-speead manual and BlueHDi 130 S&S for Turbo diesel/EAT8 auto. The Partner offers 1.5L BlueHDi 100 for diesel/manual, 1.5L BlueHDi 130 EAT8 S&S for diesel/EAT8 auto and 1.5L BlueHDi 75 for diesel/manual.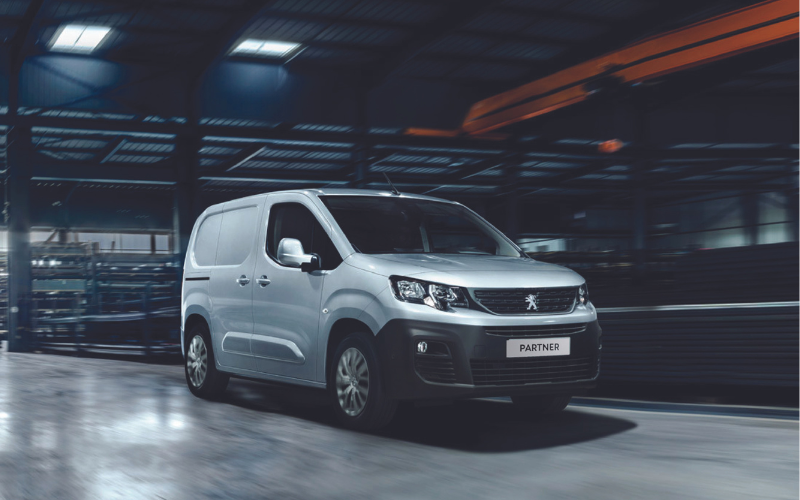 The verdict Citroen Berlingo vs Peugeot Partner:
Overall, both the Berlingo and the Partner would make an excellent choice as they are highly reliable and have a lot to offer. Each van provides an outstanding performance and a fantastic selection of driver assistance systems on-board.
The Berlingo certainly scores highly for occupant comfort and a stand-out design. The Partner additionally impresses with its interior space and practicality. With plenty of options to tailor your van to suit you, both the Berlingo or the Partner would make the ideal professional partner.
Still unsure?
Check out our Citroen Beliingo Review and Peugeot Partner Review.
Browse Peugeot Vans Browse Citroen Vans
How Vansdirect can help you
The choice of either the Berlingo or the Partner all depends on the purpose of your new van. Ultimately, both of these exceptional vehicles will fit seamlessly into your working day.
Here at Vansdirect, we're happy to talk you through these models further and help you come to a decision based on your particular needs.
With fantastic finance options available, from leasing and contract hire to hire purchase, we offer you great flexibility too.
Get in touch today - our friendly team of experts are more than happy to help.