Introducing the NEW Mitsubishi L200 pickup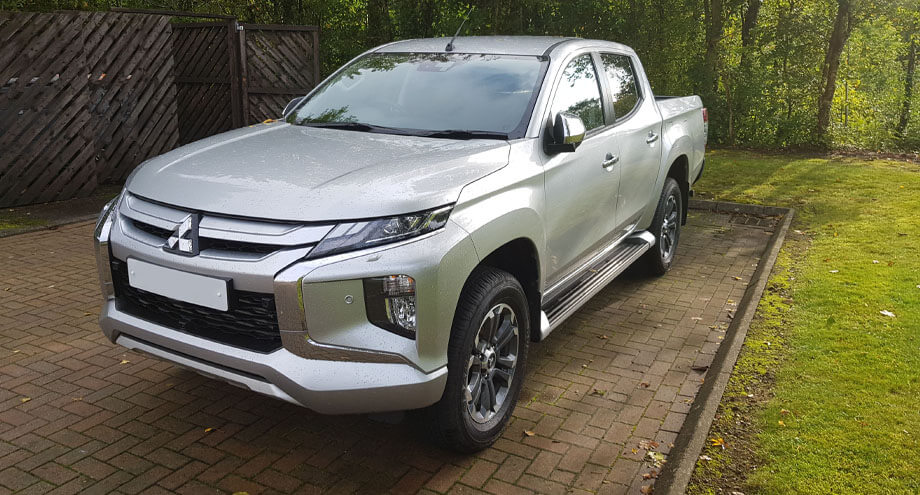 Introducing the NEW Mitsubishi L200 pickup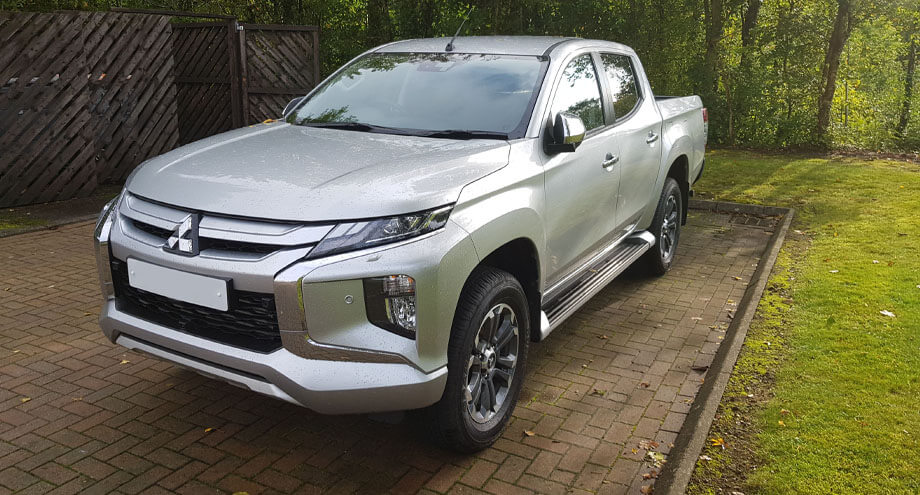 ---
The latest Mitsubishi L200 pickup is here, forty years on from the very first, Vansdirect get our hands on the latest model and take a closer look!
New Mitsubishi L200
The fifth generation Mitsubishi L200 pickup was launched in 2015 however Mitsubishi vans have brought forward the mid-life update to coincide with forty years of the iconic pickup and whilst this model is not all-new, it's received a pretty comprehensive facelift and improvements in a number of areas. There's also a new model at the top of the range, introducing the Mitsubishi L200 Barbarian X!
New design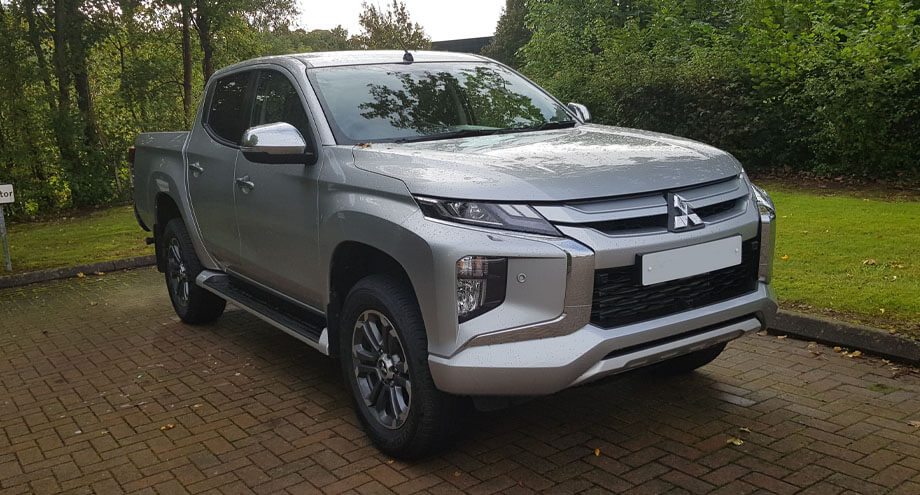 Perhaps the most obvious change for the L200 facelift is the new design, which makes use of Mitsubishi's latest 'Dynamic Shield' design language, receiving a more angular front bumper and slimmer headlights to bring the new pickup in line with some of the brand's more recent vehicle launches including the likes of the Mitsubishi Shogun Sport. As the pickups we got our hands on were top of the range Barbarian X, the exterior is all about standing out from the crowd, building on Barbarian models with exclusive decals, there's also improved LED fog lamps and number plate lighting.
Barbarian X models have an exclusive feel, with front doors finished in chrome and heated electric door mirrors which fold in automatically to protect them when the engine is turned off. Not forgetting the staggering 18-inch alloy wheels!
New interior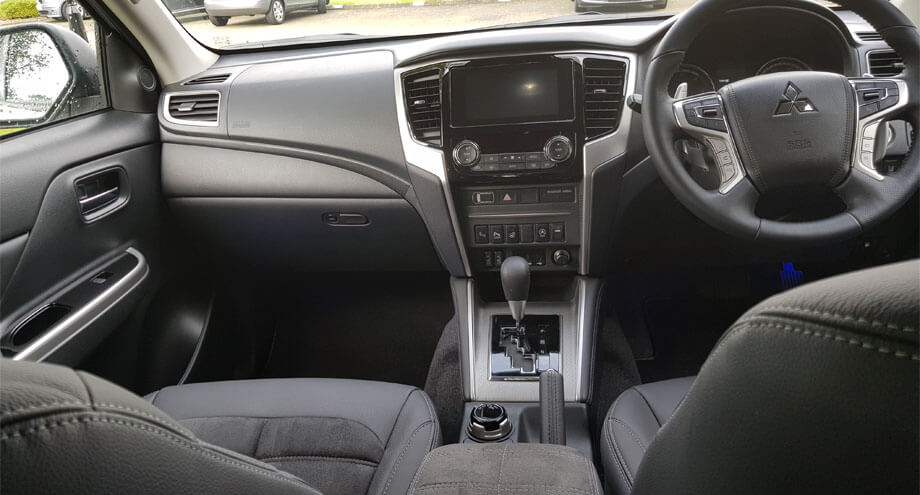 The cabin of the new Mitsubishi van has been revised rather than completely overhauled, with the same dashboard as the previous model with some new switchgear surrounds and trim aspects. New soft touch materials are used on the console, centre armrest and handbrake of the new pickup. The cabin is incredibly spacious with high-quality seating for enhanced comfort, the quality and features are enhanced even further on top spec Barbarian X models, with illuminated door entry guards, Barbarian six pack leather seats and front and rear electric windows to name just a few features.
Driver comfort is maximised in Barbarian X models with a 4-way electric driver's seat, so you can position yourself in the perfect position for the drive ahead. Every part of the cabin of this pickup screams out luxury, this even extends down to the mat set which fits into each footwell. These footwells are framed with LED lamps so you're always able to see what's at your feet.
New safety technology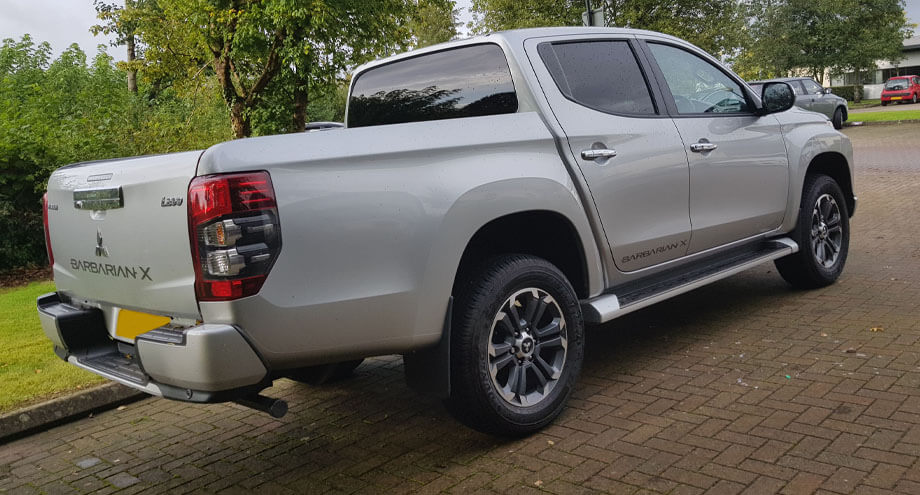 Another area where the latest Mitsubishi L200 pickup has improved is with the amount of safety technology available, particularly in top spec Barbarian X pickups. There's a 360 degree camera giving you complete visibility of your surroundings, whilst rear cross traffic alert and blind spot warning systems alert you to when there are other drivers in close proximity but outside of your easy field of view. Barbarian X models also feature sensors which measure the distance of other vehicles and can apply the brakes quickly should a vehicle brake suddenly in front of you.
Driving the new Mitsubishi L200 Barbarian X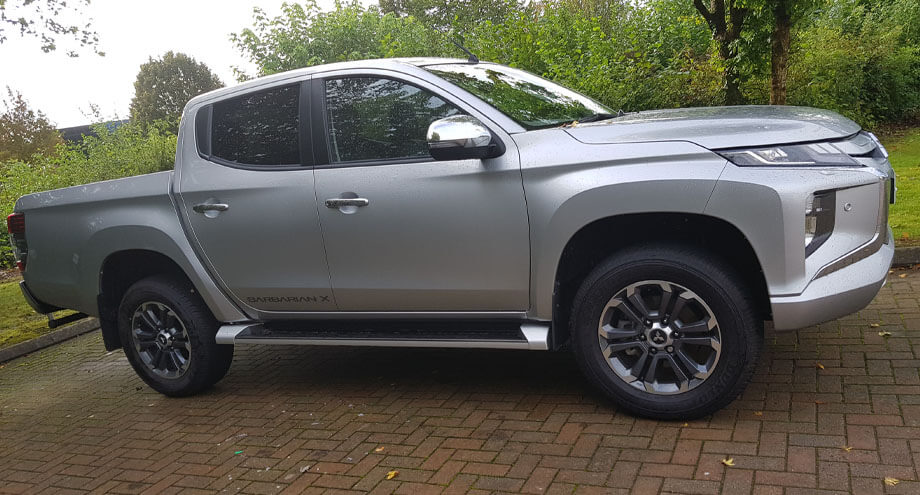 The setup of the L200 pickup is perfect for carrying heavy loads and driving off-road, however it is also surprisingly impressive on the tarmac and offers a smooth ride during motorway driving. With off-roading and towing in mind, the steering of the L200 offers plenty of stability, whilst the new six-speed automatic transmission is smooth and shifts down quickly when you step on the throttle. Super Select 4WD-II means the L200 is comfortable regardless of the terrain, with this four wheel drive system controlling the power and braking to each wheel for maximum stability and traction whatever the surface. There's also a new 2.2-litre diesel engine delivering 400Nm of torque which is more economical than its predecessor and offers more than sufficient pulling power alongside a quiet and refined driving experience.
Check out our entire Mitsubishi L200 image gallery on Facebook!
New pickups for sale
Interested in a new pickup truck? Vansdirect are here to help! We have a huge range of new pickups for sale and cheap van finance options including van leasing, contract hire and hire purchase. Simply fill in a contact form or call us on 0800 169 69 95 to get the ball rolling on your brand new pickup truck today!